close
warning
De momento, el autobús sólo funciona los sábados y domingos.
Es necesario presentar un certificado de vacunas para subir al autobús.
El recorrido varía durante el fin de semana. Consulte la sección "Antes de ir" más abajo.
schedule add
desde
09:15
a
16:15
location_on add
14
Paradas
Aspectos destacados
Flexible ticket so you can hop on whenever you are ready.
Discover fascinating facts about Hanoi with our multilingual audio guide.
Show your hop-on hop-off tour vouchers on your smartphone.
Free Wi-Fi is available on board.
4, 24 or 48-hour hop-on hop-off bus tour with 360º panoramic views of Hanoi's top sights.
Explore Vietnam's incredible capital at your own pace with our hop-on hop-off tour.
13 different bus stops letting you experience the very best of Hanoi.
Paradas principales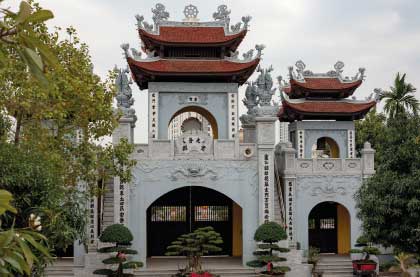 6
Quan Thanh Temple
Hanoi City Tour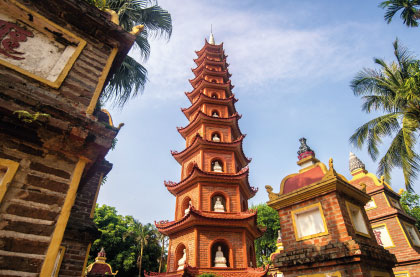 7
Tran Quoc Pagoda
Hanoi City Tour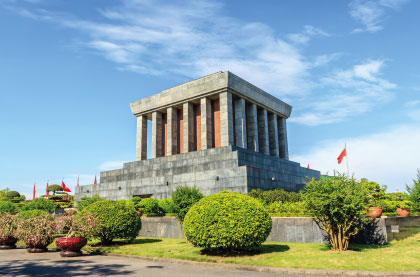 8
Ho Chi Minh Mausoleum
Hanoi City Tour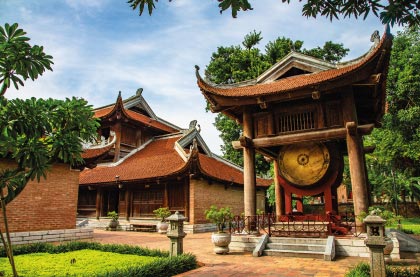 9
Temple of Literature
Hanoi City Tour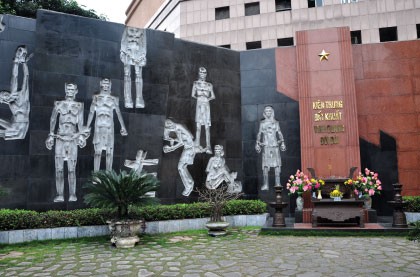 10
Hoa Lo Prison
Hanoi City Tour
Incluido
Wi-Fi gratuito
Bus Turístico: billete de 4, 24 o 48 horas
Entrada a atracciones locales
Descripción
Boasting a rich cultural heritage with Chinese, French and Southeast Asian influences, Hanoi is bustling city racing to make up for time lost due to war and a government which kept the outside world at bay. Take our city tour to discover Hanoi's fascinating past and explore its hidden gems.

An essential stop on your hop-on hop-off tour is the **Hanoi Cathedral ** which is nestled in the chaotic Old Quarter. Stroll through the windy streets, visit the Bach Ma Temple and maybe grab some typical Vietnamese street food before heading to Hoan Kiem Lake, a peaceful escape from the frenetic city. Walk the gorgeous grounds and learn about the legend of the Hoan Liem Lake, which means "Lake of the Returned Sword".

Hop back on the bus and make your way to a handful of temples scattered throughout the city. First up is Quan Thanh, a beautiful Taoist temple honouring 'Tran Vo' the 'God of the North'. Another great hop-off choice is Tran Quoc Pagoda, the oldest Buddhist temple in Hanoi. Surrounded by lush greenery the main pagoda is quite an impressive sight standing at 15 metres above the ground.

You cannot leave the city without visiting Ho Chi Minh Mausoleum, which was built to honour Ho Chi Minh, the former Prime Minister and President of Vietnam. Hop off the bus and pay your respects to "Uncle Ho", before wandering through the botanical gardens.

This is just a taste of what you will be able to see and do when visiting Vietnam's capital. There is so much to uncover that it will be hard to choose between a 4, 24 or 48-hour ticket.
Antes de Partir
The bus runs every 30 minutes from 9:15 to 19:35. every day of the week.

Stop 2 is not available Friday afternoon, Saturday or Sunday.

Hop-On Hop-Off Bus
Stops from Monday to Friday afternoon at 16:00: Stop 1 Frog Garden / Terminal Stop 2 Central Post Office Stop 3 Hanoi Cathedral Stop 4 Military History Museum Stop 5 Thang Long Imperial Citadel Stop 6 Quan Thanh Stop 7 Tran Quoc Pagoda Stop 8 Ho Chi Minh Mausoleum Stop 9 Temple of Literature Stop 10 Hoa Lo Prison Stop 11 Hanoi Cathedral Stop 12 Vietnam Women's Museum Stop 13 Hanoi Opera House

Stops from Friday afternoon at 16:00 to Sunday: Stop 1 Frog Garden / Terminal Stop 2 Military History Museum Stop 3 Thang Long Imperial Citadel Stop 4 Quan Thanh Stop 5 Tran Quoc Pagoda Stop 6 Ho Chi Minh Mausoleum Stop 7 Temple of Literature Stop 8 Hoa Lo Prison Stop 9 Hanoi Cathedral Stop 10 Vietnam women's museum Stop 11 Hanoi Opera House
Mapa
Política de cancelación
Tickets are valid for one year from the booking date. Free cancellation 24 hours before that expiration date.
Ofrecido por
Vietnam Sightseeing JSC, 43 TRang Tien Street, Hoan KIem District, Hanoi