Hop-On Hop-Off London + Thames River City Cruises with City Sightseeing
warning
Stop 11 is closed until further notice. We apologise for the inconvenience.
Sunday February 5th: Stops 2, 3, 4, 5 and 19 will be closed due to the London Winter Run.
Saturday May 6th: There will be no service due to the coronation.
schedule add
from
08:30
to
17:20
Highlights
See the best of London from the top of a red double-decker open-top bus
Choose a 24 or 48-hour ticket
Hop on and hop off at any of our twenty carefully chosen stops
Cruise along the Thames and see Big Ben and other landmarks from the river
Main Stops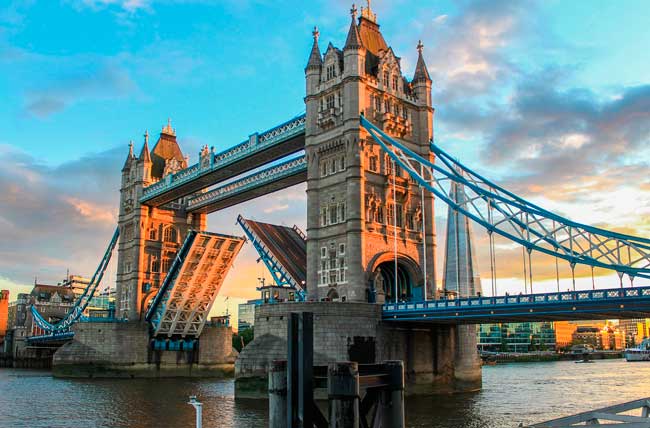 6
Tooley Street (Tower Bridge)
Red Route
7
Tower Hill (Tower of London)
Red Route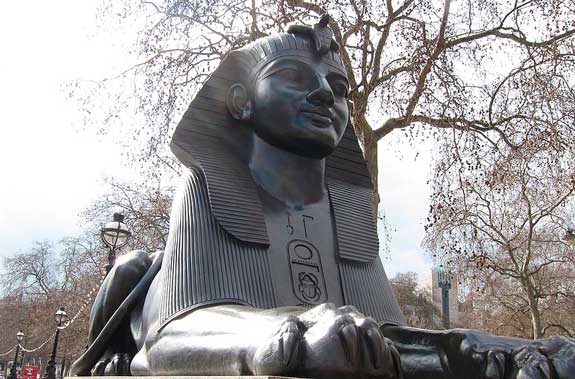 8
Victoria Embankment
Red Route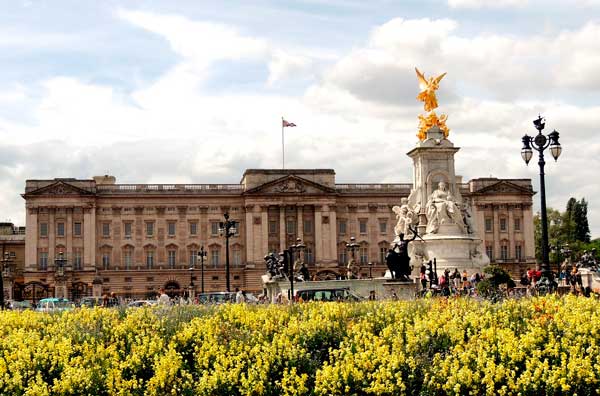 11
Buckingham Gate (Buckingham Palace)
Red Route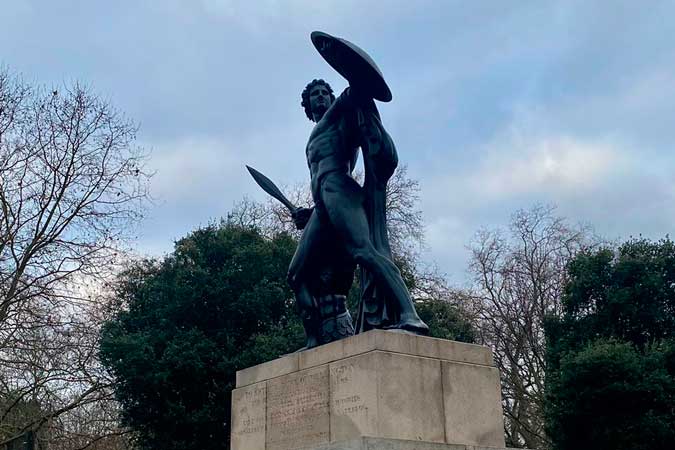 15
Queen Elizabeth Gate, Hyde Park
Red Route
Included
24 or 48-hour hop-on hop-off bus tour
Stops near all the major sights
Audio guide in 11 languages
River cruise
Vidi Guides Royal London Tour (in English - worth £9.99 with 24hr ticket)
5 award-winning walking tours of London (in English - worth £19.99 with 48hr ticket)
Description
Ding! Ding! All aboard! Hop on one of our famous red buses and let your London adventure begin! With a choice of 24 or 48-hour tickets, you can choose your own London experience and we guarantee that even with a 48-hour ticket, you won't run out of amazing things to see.

Hop-off at famous landmarks including Tower of London; home to the Crown Jewels, take a stroll through Hyde Park, the largest and grandest of the Royal parks, or stop off at St Paul's Cathedral and marvel at the Christopher Wren-designed dome that has dominated the city's skyline for more than 300 years. You'll get to ride over the world-famous Tower Bridge and, a little tip from us, you'll be able to see it in all its glory as you pass over the equally famous London Bridge. Just make sure you're looking the right way!

But that's the thing in London, whichever way you look, you'll see something amazing. Wow! Is that Big Ben? The London Eye! Marble Arch! We know it's been said a million times about a million places, but in London there really is so much to see and there's no better vantage point than from the top of one our red double-deckers.

And seeing the city from the river is pretty special too, so we've included a free cruise along the Thames between Westminster Pier and Tower Pier. Pass under some of the city's most famous bridges as you travel along the river that is almost certainly the most important of all the city's famous "streets".

We've partnered with Vidi Guides to offer you their fantastic selection of five immersive audio tours in English with the 48-hour ticket and the Royal London tour with our 24-hour ticket to make those London streets and their stories come to life. Vidi Guides are self-guided audio tours in English that are directly downloadable to your smartphone. You can now discover London's most iconic sights and neighbourhoods on foot, at your own pace and convenience. You can access the tours at any point during your trip to London, before or after you hop on a City Sightseeing bus.

Each audio walk is a conversation between two people, experts and enthusiasts both. As you listen, you'll be part of that conversation and part of the story. Check the map for where to hop off to do the tour (or tours) you want and start exploring.
Before you Go
Your ticket includes a free one-way cruise between Westmnister Pier to Tower Pier. You can start the cruise from either pier.

You will be given your cruise ticket when you redeem your voucher on the bus.

Hop-On Hop-Off Bus You can start your journey at any of our stops.
First buses: Westminster Bridge, 8:25; Tower Hill, 8:44; Buckingham Palace Gate, 8:58; Haymarket, 9:03.
Full route: 8:30 to 16:00 every ten minutes. 16:20 to 17:20 every 20 minutes.
Departures from stop 1 with Tower Hill as final stop: 16:10, 16:25, 16:30, 16:50, 17:05, 17:10, 17:30, 18:05 and 19:00
Departures from stop 1 with Haymarket as final stop :17:40, 18:00, 18:20
Departure from stop 1 with Grosvenor Gardens as final stop: 18:40.
Vidi Guides London Walking Tours City Pack (in English):
After you purchase your ticket, you will receive an email from us titled "How to access your self-guided audio tours in English with Vidi Guides" with instructions on how to access your packs on your smartphone (one pack per passenger).
The 24hr ticket includes the Royal London tour and the 48hr ticket includes the following:
Southbank: Hop off at Stop 8 or 9
Royal London: Hop off at Stop 16 or 17
Covent Garden: Hop off at Stop 6 or 9
Borough Market: Hop off at Stop 12
Notting Hill: Hop off at Stop 3 or 4

Green Shuttle Service
This route acts as a shuttle service, picking customers up so they can connect with the Red Route at Stop 1 or Stop 2.
Stop 1 - Belvedere Road, Stand 3788, behind the London Eye
Stop 2- Aldwych, outside One Aldwych Hotel
Stop 21- Southampton Row, Stop Y, for the British Museum
Stop 22- Woburn Place, Stop H outside the Royal National Hotel
Stop 23- Bedford Way, Stop BP 4580, behind the Royal National Hotel
Stop 24- Southampton Row, Stop B, for City Sightseeing shop and information centre
Stop 25 - Lancaster Place, Somerset House, Stop B
First and last shuttle from Stop 1
First and last shuttle from Stop 22
Shuttle Service Frequency
Map
Cancellation Policy
Free cancellation up to 24 hours before the chosen travel date.
Supplied by
Crown Sightseeing Limited, 120 Southampton Row, London
WC1B 5AB,
London,
United Kingdom