If you're looking for a unique way to see and explore Cambridge, sightseeing is the perfect way to reveal a city that is welcoming as it is delightful. The Cambridge sightseeing tour operates via 19 stops all over the city, taking you on a tour across all the city's top tourist attractions. Whatever your tastes, enjoy the sights and sounds of Cambridge from the top deck of the Hop-On Hop-Off bus tour with City Sightseeing.
Highlights
Create your itinerary. Stay as much as you like in each stop. Make as many full loops as you wish!
Free Booklet with deals and discounts at museums, restaurants, and other Tours
24h Unlimited Hop-on Hop-off bus tour with 360º panoramic views of Cambridge and its surroundings
Audio-guides available in 9 languages to discover Cambridge's culture, history and traditions
Flexible 3-month ticket
Main Stops
7
Market Street (Sundays only)
Red Line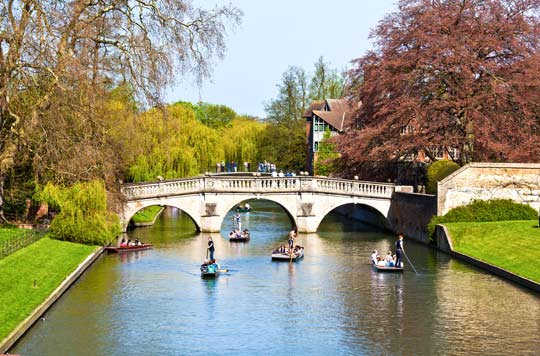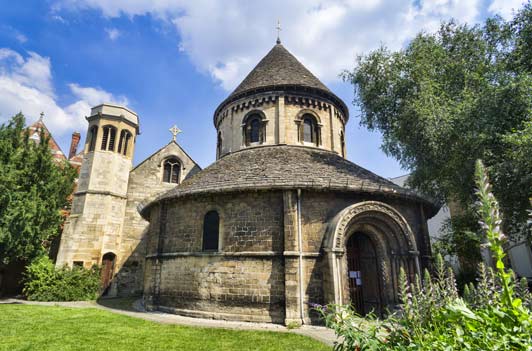 Map, Routes & Stops
Map
Red Line
Schedule: 10:10 - 17:10 Loop: 80 Minutes Frequency: 20 Minutes
6
Trinity Street (Sundays only)
7
Market Street (Sundays only)
17
Cambridge American Cemetery
18
Madingley Road Park And Ride
Additional Information
Simply hop on one of our unmistakable red, open-top double decker buses and let us show you all the things to do here, from the historic city centre to the world-famous Backs and the River Cam! The adventure starts at Silver Street East, just hop-on with your valid ticket and we'll whisk you away to some of Cambridge's finest treasures.

All along this route you'll be able experience the typical English lifestyle and watch the world go by as we take you through the fine streets of Cambridge. Cambridge is home to so many university colleges and you'll have the pleasure of seeing them up close. Hop off at Bus Stop 2 to visit Downing Street. If you want to learn more about history from all around the world then the Museum of Archaeology and Anthropology is only a short walk away!

Bus Stop 8 takes you to Jesus Lane. Hop-off and take a visit to the medieval All Saints' church. Hop-off at Bus Stop 11 to explore Hills Road, a traditional street in Cambridge. You'll really get a feel for its culture as you walk by Homerton College, it's eye-catching architecture sure do make it stand out! If you're a history lover then be sure to hop-off at Bus Stop 17 and take a visit to the Cambridge American Cemetery and Memorial Site in which over 3000 military members who fought in the Battle of the Atlantic are buried.
Know before you go
Operational Season: All Year Round
Excluding: 25, 26 December, 01 January
First Tour: 10:10 a.m.
Last Tour: 05:10 p.m. (Summer) 03:40 p.m. (Winter)
Cancellation policy
All sales are final: tickets cannot be exchanged or money refunded by City Sightseeing.
Supplied by
Stagecoach Cambridgeshire
100 Cowley Road
CB4 9DN, Cambridge, United Kingdom
Included
Show your ticket for discounted entry into the Round Church
Cancellation policy
All sales are final: tickets cannot be exchanged or money refunded by City Sightseeing.
Supplied by
Stagecoach Cambridgeshire
100 Cowley Road
CB4 9DN, Cambridge, United Kingdom