Hop-On Hop-Off Bergen
Product not available
Languages

English, Spanish, French, German, Italian, Japanese, Russian, Norwegian
Tickets are valid for 3 months. Travelling later?
Click here
Overview
Hop-on our double-decker buses to get to see the highlights of this beautiful city, and hop-off at some of the most popular attractions, which include the Bryggen, The Fish Market, the Mount Fløyen Funicular, the Aquarium, the Hanseatic Museum and, as this city is the birthplace of the hugely popular composer Edward Grieg, the Edward Grieg Museum. The City Sightseeing Bus covers 13 stops conveniently located to ensure you get the best city tour in 24h. The tour operates during Spring/Summer time. When a Cruise arrives at the Cruise Terminal, our exclusive red, double-decker busses will be there waiting for you to start the tour right away. Buy your 24h ticket today!
Highlights
Flexible 3-month ticket. Ideal for cruise passengers!
Free Wi-Fi on-board and a free booklet with discounts for shops & attractions
Audio guides available in 8 languages to discover Bergen's history, architecture & culture
24h Unlimited Hop-on Hop-off bus tour with 360º panoramic views of Bergen and its surroundings
1 Bus Tour route with 13 stops. You can customize your itinerary and visit Bergen at your own pace
Map, Routes & Stops
Routes
Main Stops
The City Park (Festplassen)
BUS STOP 10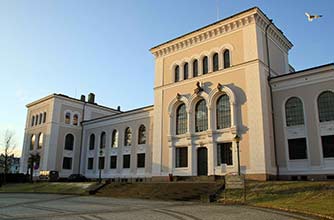 Bryggen & Hanseatic Museum
BUS STOP 2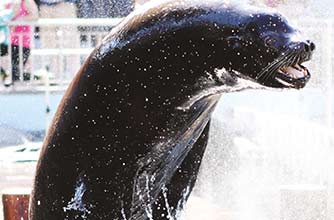 Bergen Aquarium
BUS STOP 5
Additional Information
City Sightseeing offers 13 stops to cover it all, from the most prominent museums to the local Aquarium! Right after the Skolten Cruise Pier, our route will take you to Bus Stop 2, the Bryggen & Hensa Museum, to get a grasp of the local cultural heritage. Or hop-off at Bus Stop 9, to visit the Bergen Museum. Bus Stop 7 takes you to The National Stage, one of the oldest permanent theatres in Norway.

Follow the steps of Amalie Skram, a Norwegian author and feminist who gave voice to a woman's point of view with her naturalist writing, and visit the Norwegian fortress Fredriskberg at Bus Stop 6. Enjoy the view from our open-top red busses and just hop-off whenever you spot something you would like to explore further. Whenever you are ready, just wait for the next bus and hop back on. No need to deal with complicated (and expensive) public transport system. Book your 24h ticket with City Sightseeing today and make sure you get to see it all!
Know before you go
Operational Season: When Cruises are in dock
Not operational on: 17 May
First Tour: 10:00 a.m.
Last Tour: 04:00 p.m.
Duration: 60 minutes
Frequency: every 30 minutes

2017: Tour runs from April-24 to Sept-14
Cruise Days 2017:
April: 24, 25, 30
May: 1, 2, 5-7, 9, 10, 12, 14, 16-20, 22, 24-27, 30-31
June: 1, 2, 5-30
July: 1-31
August: 1-5, 7-19, 21-26, 28, 29, 31
September: 1-3, 5, 8, 11-14
Cancellation policy
All sales are final. Tickets cannot be exchanged for other products or money refunded by City Sightseeing Norway.
Included
Value Added Extras: 10% discount at Fjordbuda Souvenirs
Supplied by
Stromma Norge AS
H.M.Kristiansens Automobilbyra? AS, Ringnesveien 9, 0978 Oslo,
undefined, Alesund, Norway