close
Highlights
Create your own itinerary to explore the city and its popular monuments.
24hr unlimited Hop-On Hop-Off Bus Tour with 360º panoramic views of Luxembourg.
Access to 7 stops covering the entire city & main sights.
Audio guide commentaries in 8 languages to learn all about the city's history and culture.
Main Stops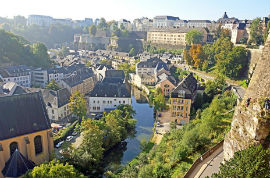 1
Constitution Square / Old Town
Luxembourg City Tour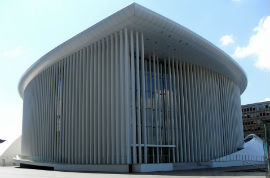 3
Mudam / Philharmonie
Luxembourg City Tour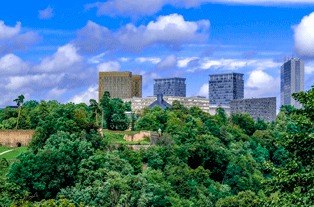 4
Kirchberg
Luxembourg City Tour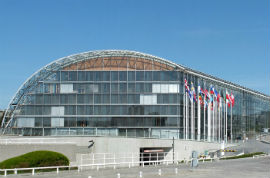 5
European Investment Bank
Luxembourg City Tour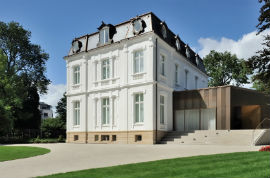 6
Villa Vauban
Luxembourg City Tour
Included
24hr Hop-On Hop-Off Bus Tour
Description
Hop on board the mega bus and kick-start your Luxembourg adventure! First off, we'll pick you up at Bus Stop 1, in Constitution Square, one of the most famous heritage landmarks in Luxembourg. We recommend walking around the park nearby before the bus tour begins! Take the steps down to the left and you'll find a park and a hidden fortress called the Petrusse Casemates.
Walk further and you'll come across the Adolphe Bridge, which offers you incredible views of nature and Luxembourg's surroundings. Hop off at Bus Stop 3 if you're a fan of art as you can visit Mudam, a museum full of contemporary pieces. There's another art museum called Villa Vauban - just hop off at Bus Stop 6. If you're looking to do a spot of shopping while you're on your adventure around Luxembourg, at Bus Stop 4 you'll find the Auchan shopping mall.
Just sink back into your seat and absorb the culture of Luxembourg as we drive you to each special destination. The full loop of the tour takes about 60 minutes and we'll take you straight to Central Station afterwards, making it easy for you continue on your travels. This Luxembourg bus tour only operates from March to October.
Before you Go
Operational season: 1st April - 4th June

Monday - Friday: 10:00 a.m. - 6:00 p.m.

Saturday & Sunday: 10:00 a.m. - 8:00 p.m.

Duration: 60 minutes

Frequency: every 20 minutes
Map
Cancellation Policy
Free cancellation up to 24 hours before the chosen travel date.
Supplied by
City Sightseeing Luxembourg
Grosvenor House, Redditch, UK
B97 4DL,
Luxembourg,
Luxembourg