Product temporarily unavailable
warning
Please note that City Sightseeing Dublin tours are running only Friday-Sunday.
Highlights
Enjoy a complimentary pint of Guinness or Hop House 13 at the brewery's rooftop bar
Explore the storehouse at your own pace on a self-guided tour & discover the history behind Guinness
Visit the Guinness Storehouse, one of the most-visited attractions in Dublin
Discover Dublin on an open-top bus tour: hop on & off the bus at the different stops around the city
The most convenient way to see all the landmarks in Dublin in 24 or 48 hours
E-Vouchers accepted! Show your voucher on your smartphone to receive your tickets to the attractions
Save up to 5% on the standard price of the two attractions booked separately: buy online today!
Main Stops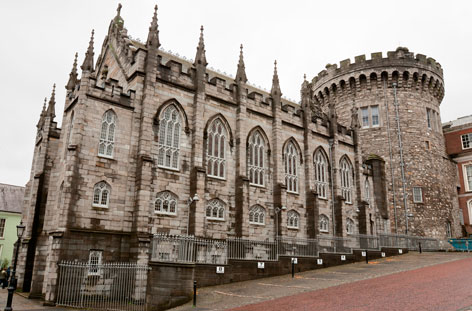 2
Dublin Castle, City Hall
Red Route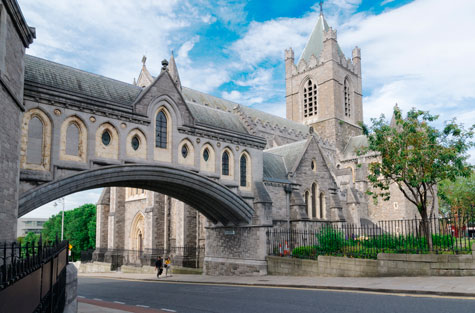 3
Christ Church Cathedral, Dublinia Viking Visitor Centre
Red Route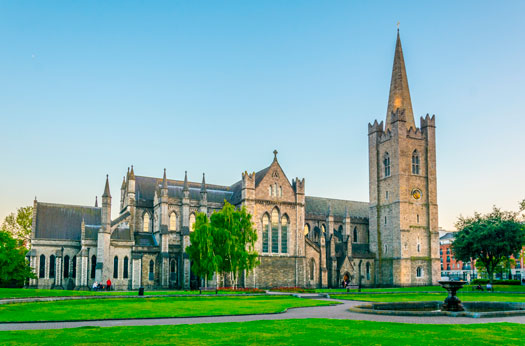 4
St. Patrick's Cathedral, Marsh's Library
Red Route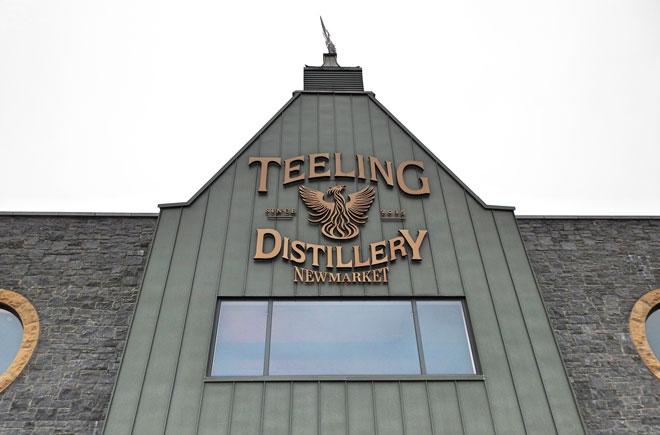 5
Teeling Whiskey Distillery, The Dublin Liberties Distillery
Red Route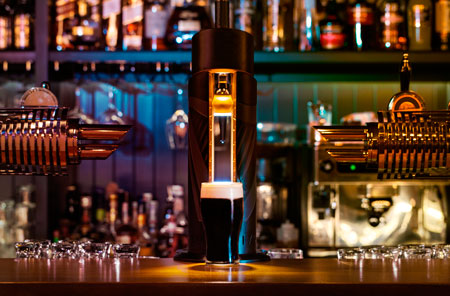 7
Guinness Storehouse
Red Route
Included
24hr or 48hr Hop-On Hop-Off Bus Tour
Complimentary pint of Guinness or Hop House 13
Guided walking tour
Guinness Storehouse: self-guided tour
Guinness Storehouse: audio guide
Description
Not only is the Guinness Storehouse the most popular attraction in Dublin, it's the most popular attraction in all of Ireland! The storehouse has been converted into a museum dedicated to all things Guinness.

The self-guided tour begins on the ground floor, where you can find the world's largest collection of Guinness memorabilia. As you make your way up the 7 floors, you'll learn about the history of Guinness, from its creation over 250 years ago, to how it was transported globally in wooden barrels, to the innovative advertising campaigns used over the centuries. Once you make your way to the Gravity Bar on the seventh floor, you'll be rewarded with a complimentary pint of Guinness which you can enjoy as you take in the panoramic views of Dublin.

Also included with this combination ticket is either the City Sightseeing Hop-On Hop-Off Bus Tour. Take in panoramic views from the top-deck of the buses and hop on and off at any of the stops located all around the city. There's even one outside the Guinness Storehouse at St. James's Gate! Hop off to explore the likes of the Irish Museum of Modern Art, Kilmainham Goal, Dublin Castle, Dublin Zoo and many more must-see attractions.
Before you Go
Guinness Storehouse
Open daily: 9:30 a.m. to 7:00 p.m. (last admission at 5:00 p.m.)
Summer hours (July to August): 9:30 a.m. to 9:00 p.m. (last admission at 7:00 p.m.)
Closed on 24th, 25th & 26th December
Visit duration: 90 minutes
Students (18+) may be asked to show valid student ID
Hop-On Hop-Off Bus Tour
Please note that the bus will only pick passengers up from bus stops 23-27 between 9:25 and 9:40 a.m.
Tour commentary:

Live guide on every other bus
Buses without a live guide have pre-recorded audio commentary
Guided Walking Tour
Tour runs daily at 10:30 a.m.
Meeting point: 37 College Green
Availability
See all availability on the calendar.
Map
Cancellation Policy
All sales are final: tickets cannot be exchanged or money refunded by City Sightseeing.
Supplied by
Ei Travel Group, La Rochelle Building, High Street, Christchurch