Highlights
See mini Great Britain as it's being built.
Flexible ticket that's valid for 3 months.
Audio guide on the bus in 5 different languages.
See the magic of Rotterdam in miniature.
Explore Rotterdam with your 24-hour Hop-On Hop-Off Bus Pass.
Main Stops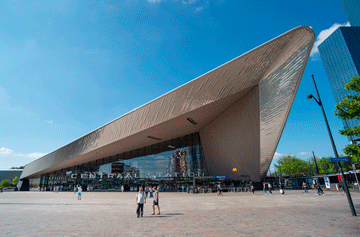 1
Central Station
Rotterdam City Tour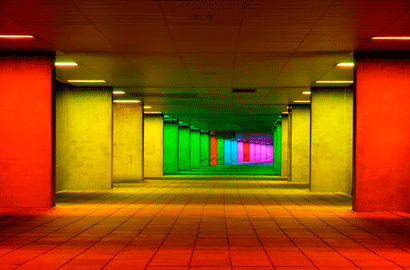 2
Museum Park
Rotterdam City Tour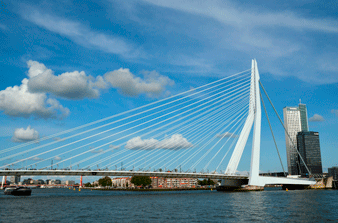 3
Erasmusbrug
Rotterdam City Tour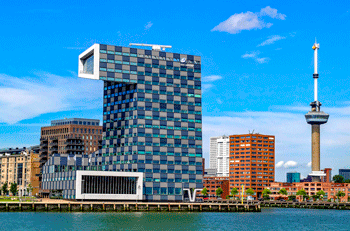 4
Euromast
Rotterdam City Tour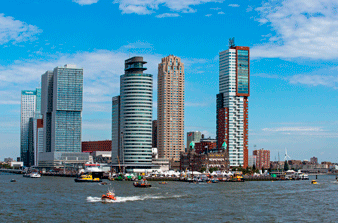 5
Kop van Zuid - Cruise Terminal
Rotterdam City Tour
Included
Entrance to Miniworld
24-hour Hop-On Hop-Off Bus Pass
Description
Miniworld Rotterdam is a marvel of miniature modelling. In Miniworld, a day lasts just 24 minutes! See Rotterdam, in intricate detail, by day and by night in this incredible model of the city, its port and the Dutch countryside with its many dikes and windmills.
Miniworld is made up of 2,800 perfectly recreated buildings, 7,000 trees and 19,000 lights! When the hall's lights are dimmed and Miniworld's lights are shining, you'll be amazed by the beauty of this scale model of Rotterdam and its surroundings.
Once you've seen mini Rotterdam, what could be better than getting to see the places you've seen in miniature in the real world? For example, the stunning modern Centraal Station, just a five-minute walk from Miniworld and recreated so expertly there, just has to be seen in real life too. This and the city's many other highlights can be visited with your Hop-On Hop-Off Bus Ticket.
If you're feeling peckish, a great place to hop off is the architectural wonder of Market Hall. This incredible building is home to an indoor market with food from all over the world, so you can do your own mini world food tour here!
Another sight not to be missed in this forward-looking city is the Erasmus Bridge, known locally as The Swan. So, hop off there to see the city from the bridge or hop off at the Euromast for unbeatable views of the bridge and the rest of the city from its 185-metre-high top. With City Sightseeing and your combination Miniworld and bus tour ticket, you're guaranteed to see the best of what this city has to offer.
Before you Go
Hop-On Hop-Off Rotterdam
Operational season: February - November (tour dates may vary throughout the year; please consult the calendar)
Miniworld Rotterdam
Please note that Miniworld must be visited on the same day that you take the City Sightseeing Bus Tour

Opening hours (*subject to change):

Weekdays: 12:00 p.m. - 5:00 p.m.

Weekends and national school holidays: 10:00 a.m. - 5:00 p.m.

Closed:

May: 13th, 14th, 20th, 21st, 27th, 28th

June: 3rd, 4th, 11th, 17th, 18th, 24th, 25th

July: 1st, 2nd

September: 2nd, 3rd, 9th, 10th, 16th, 17th, 23rd, 24th

October: 1st, 7th, 8th, 28th, 29th

November: 4th, 5th, 11th, 12th, 18th, 19th, 25th, 26th
Map
Cancellation Policy
Free cancellation up to 24 hours before the chosen travel date.
Supplied by
City Sightseeing Rotterdam
93016 GM,
Rotterdam,
Netherlands