Amsterdam Canal Cruise Boat + City Bus Tour
warning
The bus is operational from Wednesday to Sunday until further notice.
schedule add
from
10:00
to
17:00
Highlights
1 bus tour route featuring 10 stops covering all the city's main sights & attractions.
Discover fascinating facts about Amsterdam from our multilingual audio guide
24h/48h unlimited hop-on hop-off bus tour with 360º panoramic views of Amsterdam.
1-hour relaxing canal cruise on the Keizersgracht, Prinsengracht, and Herengracht
Find out how diamonds are cut on a guided tour through Gassan Diamond factory
Main Stops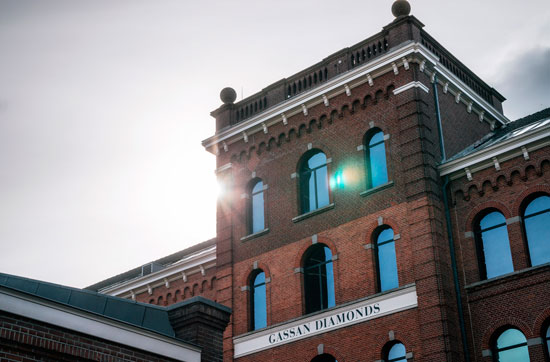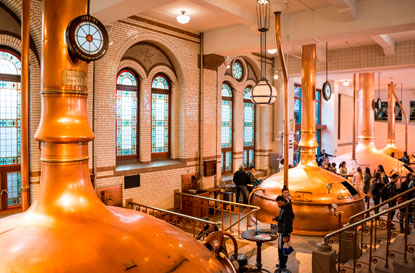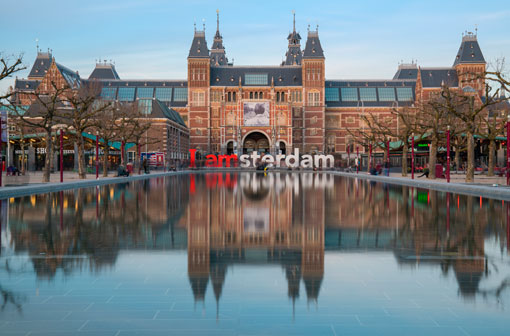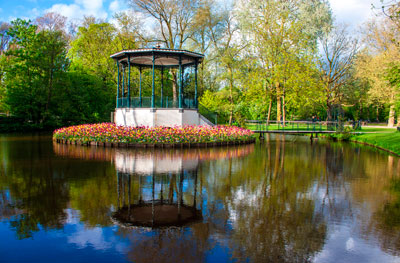 8
Leidseplein / Vondelpark
Bus
Included
24 hop-on hop-off bus tour
1 route with 10 stops
Audio guide in 18 languages
1-hour canal cruise
Description
This bus and boat combination ticket is the perfect way to discover Amsterdam. A great place to begin your bus tour is Amsterdam's Centraal Station, which is more than just a transport hub – it's an important landmark in the city. Even if you're not arriving by train, this ornate 19th century building is well worth a look.

Hop off and grab brunch in the Jordaan, a charming village bursting with bars, galleries, museums and markets. Culture lovers will be spoilt for choice. A visit to the Anne Frank House to learn about the sobering history of this young victim of the Holocaust is one of Amsterdam's many absolute musts. Not too far away, you'll find Body Worlds, a highly original, jaw-dropping exhibition. It showcases the human body through real cadavers, preserved and displayed so that you can get a close-up look at what your insides look like from the outside. It's sure to get under your skin!

Hop off at the Rijksmuseum, the national museum of the Netherlands. Immerse yourself in the country's rich history. Admire astounding art from the nation's finest painters such as Rembrandt and Van Gogh, alongside more modern photography exhibitions and interesting historical artefacts. Just a stone's throw away is the Van Gogh Museum, where you can discover the life and work of the world-famous genius. For a change of pace, make for the red-light district, Amsterdam's infamous underworld, to see the famous backlit windows and controversial coffee shops.

To make your Amsterdam experience even more complete, take to the water and discover Amsterdam's three principal waterways: the Keizersgracht, Prinsengracht, and Herengracht. Thispleasant hour-long canal cruise is included in your ticket. These canals form part of Amsterdam's impressive 100km-long canal belt, listed as a UNESCO World Heritage Site. The 17th century canal ring is lined with grand houses, constructed by wealthy spice merchants during the Dutch Golden Age.

To top it all off, included in your tickets is a tour of the Gassan diamond factory. You can't fail to be impressed by the sight of the diamond polishers hard at work making their rocks sparkle. Diamonds are forever and we hope this memory will last a lifetime.
Before you Go
Canal Cruise:
Departure point: Prins Hendrikkade 25
First departure: 10:00
Last departure: 20:00
Frequency: Every 30 minutes
Currently operates Wednesday to Sunday
GPS audio guide in 19 languages: English, Spanish, French, German, Italian, Dutch, Chinese, Hebrew, Japanese, Portuguese, Russian, Thai, Turkish, Catalan, Indonesian, Arabic, Polish, Hindi & Korean
Map
Cancellation Policy
Free cancellation up to 24 hours before the chosen travel date.
Supplied by
City Sightseeing Amsterdam
Amsterdam Sightseeing B.V., Prins Hendrikkade 25
1012 TM,
Amsterdam,
Netherlands