Hop-On Hop-Off Corfu All Lines
warning
Until further notice, only the outdoor spaces and the Imperial Gardens at the Achilleion Palace are open to the public.
schedule add
from
09:00
to
18:00
Highlights
Multilingual audio commentary. 8 languages available
24hr unlimited Hop-On Hop-Off Bus Tour with 360º panoramic views of Corfu Island
Enjoy maximum flexibility. You have 12 months to use your ticket.
Main Stops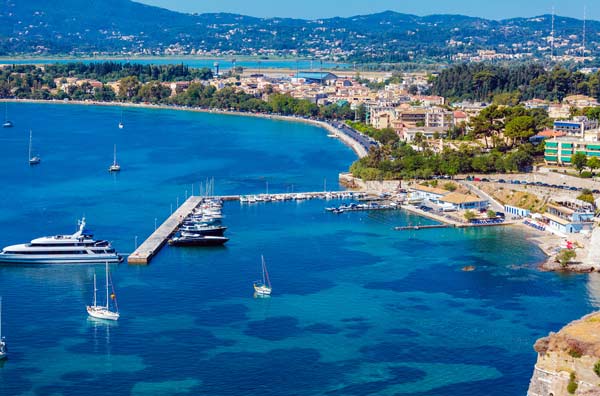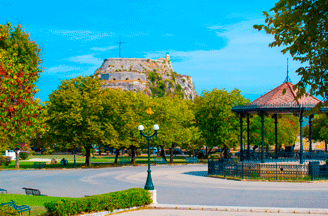 5
Spianada Square
Kanoni Line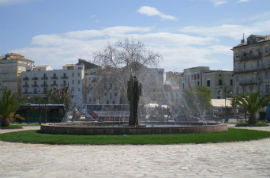 6
Spilia Square
Kanoni Line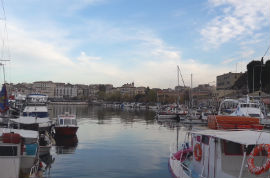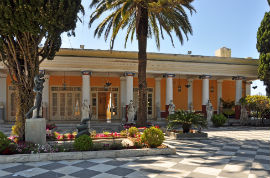 3
Gastouri Square
Achilleion Line
Included
Audio guide in 8 languages
Full hygiene measures
24hr hop-on hop-off bus tour (Kanoni and Achilleion Routes)
Stops near all the major sights
Description
There's so much to see and do in Corfu, which is why our two-route ticket makes so much sense. Both buses explore the city's historic centre, where you can visit such delights as the Old Fortress, which stands high above the city and the sea. Built by the city's 15th-century Venetian rulers on the site of older fortifications, it's one of the most impressive sights the city has to offer.

Also make sure you hop off at Spilia Square, where you'll be able to explore the city's amazing Old Town, which is a UNESCO World Heritage Site. Its full of colourful Venetian buildings and atmospheric narrow streets. It's also a brilliant place to stop for a drink or something tasty to eat, such as some tirapita, a delicious filou pastry filled with feta cheese. You can also visit the New Fortress, which dominates the port. Though called the new fortress, it was actually built only a century or so after the Old Fortress. For some great views of the city, hop off at Anemomylos, an old windmill, which looks over the bay, the city and the Old Fortress. Make sure you have your camera!

The Kanoni Route is the one to hop on if you want to head for, of course, Kanoni. The Church of Panagia Vlacherna is another place you'll one to capture to keep as a memory. It's a beautiful building built on a small island on the waters of the Ionian Sea. Just beyond the church lies Mouse Island, a verdant little island which is called Pontikonissi in Greek. Legend has it that it's actually Achilles' ship of the same name, which was turned into rock by the god Poseidon!

To visit the Achilleion, the island's famous 19th-century royal palace, take the Achilleion Route and you'll be able to hop off and visit this delightful building, which was built for Empress Elisabeth of Austria after the death of her son. You can wander the grounds and admire the many statues of Achilles that give the palace its name. There's so much more to the city, but the only way to discover it all is to hop on and start exploring.
Before you Go
Hop-On Hop-Off Tour
April - October
Daily: Kanoni and Achilleion Routes
No tours on 17th, 22nd-24th April, 21st May, 11th August, 22nd September and 28th October
November - December
On days when a cruise ship is in port: Kanoni Route only
Please consult the calendar for tour dates (subject to change)
Please note the operation of this tour may change or be cancelled in the event of adverse weather conditions
Kanoni Line:
April to May: 9:00 to 17:00 with a frequency of 20 minutes
June to September: 9:00 to 18:00 with a frequency of 15 minutes
October: 9:00 to 17:00 with a frequency of 15 minutes
Achilleion Line:
The bus runs hourly every day from 9:30 to 13:30
Map
Cancellation Policy
Your ticket can be cancelled within three months of its purchase date.
Supplied by
Corfu Sightseeing & Tours Ltd, 16B Ethnikis Street New Port