warning
Until further notice, only the outdoor spaces and the Imperial Gardens at the Achilleion Palace are open to the public.
schedule add
from
09:30
to
13:30
Highlights
Multilingual audio commentary. 8 languages available
24hr unlimited Hop-On Hop-Off Bus Tour with 360º panoramic views of Corfu Island
Enjoy maximum flexibility. You have 12 months to use your ticket.
Main Stops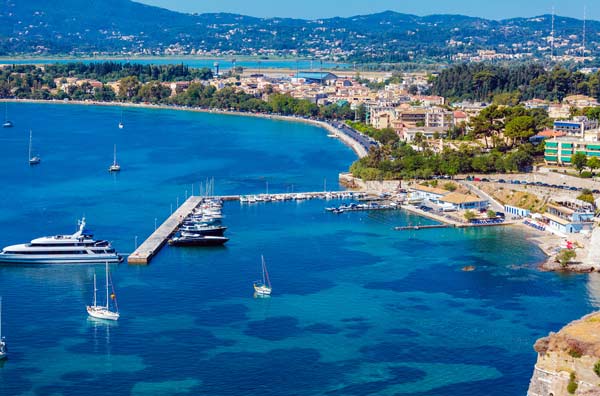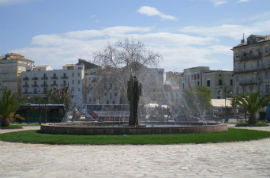 6
Spilia Square
Achilleion Line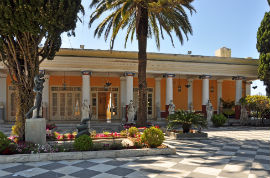 3
Gastouri Square
Achilleion Line
4
Achilleion Palace
Achilleion Line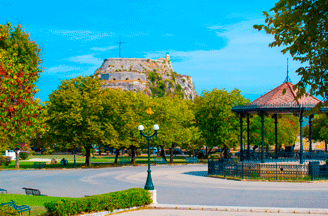 5
Spianada Square
Achilleion Line
Included
24hr hop-on hop-off bus tour (Achilleion Line)
Stops near all the major sights
Audio guide in 8 languages
Description
Hop on the City Sightseeing Achilleion Line and discover another side of this fantastic island. The bus explores the city of Corfu before heading south to the delights of the Achilleion Palace, which enjoys spectacular views over Corfu city, the south of the island and the Ionian Sea.

So, if you're hopping on the Achilleion Line, you just have to hop off at the palace, one of Corfu's architectural highlights. This incredible summer palace was built for Empress Elizabeth of Austria at the end of the 19th century, as a place where she could escape to after the death of her son. It was built in the imagined style of a mythological Greek palace and its gardens are full of statues of Achilles, which give the palace its name. It's a must-see destination.

Another great place to hop off is in Gastouri, a small peaceful village, which is very close to Achilleion. Back in the city, somewhere unmissable to hop off is Spianada, a large open square in the old part of the city. It's a great place to enjoy a stroll or maybe stop for a coffee. While there, make sure you check out the Old Fortress, which was built in the early 15th century on a site that dates back to the 6th century and had been used by the island's various conquerors to protect the city. In the shadow of the fortress, stands the Church of St George, which looks more like an Ancient Greek temple than a Christian church.

To explore the old town, hop off at Spilia Square, where you'll be able to find Spilia Gate, which is in the entrance way to the old part of the city. Here you can explore to your heart's content before hopping back on the bus and continuing to discover Corfu.
Before you Go
Hop-On Hop-Off Tour
April - October
Daily: Achilleion
No tours on 17th, 22nd-24th April, 21st May, 11th August, 22nd September and 28th October
Please note the operation of this tour may change or be cancelled in the event of adverse weather conditions
Map
Cancellation Policy
Your ticket can be cancelled within three months of its purchase date.
Supplied by
Corfu Sightseeing & Tours Ltd, 16B Ethnikis Street New Port