workspace_premium World's Leading Hop-On Hop-Off Company
local_activity Free Cancellation
calendar_month Flexible vouchers: Valid for 12 months




Hop-On Hop-Off Bus Athens - All Routes
schedule add
from
08:30
to
17:00
Highlights
Multilingual audio commentary. 12 languages available
Free extra day for your tour when you buy the 24hr tour
3-day Hop-On Hop-Off Tour of Athens, Piraeus & Beach-Riviera (in summer only)
Main Stops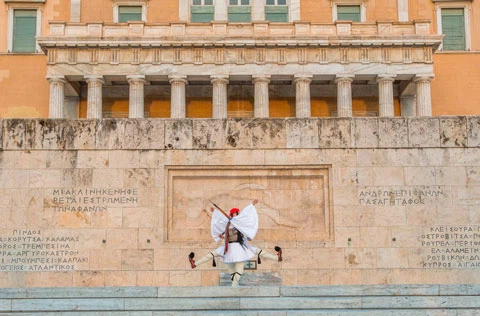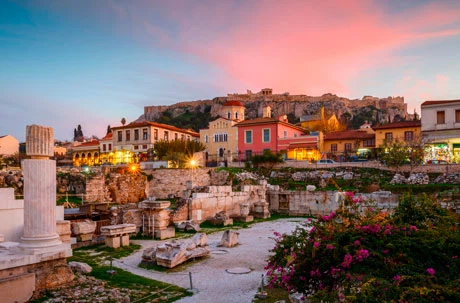 2
A Melina Merkouri / Plaka
Athens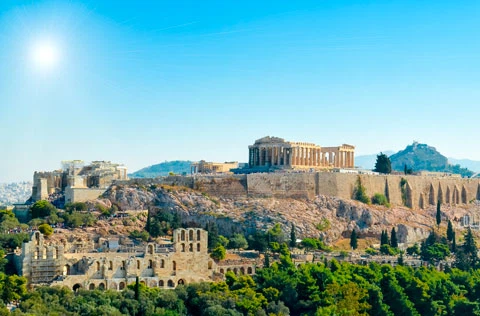 4
A The Acropolis & Parthenon (Interchange: Piraeus route)
Athens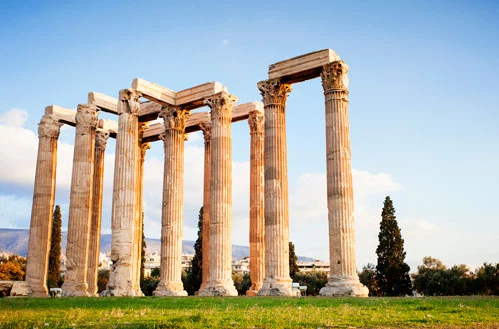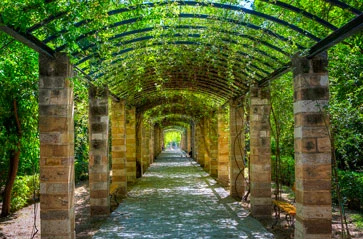 6
A Parliament / National Gardens
Athens
Included
48hr/3-day hop-on hop-off bus tour
All lines
Stops near the major sights
Audio guide in 13 languages
Description
Could there possibly be a city with a richer history than Athens? With over 3000 years of civilization under its belt, Athens is heralded as the birthplace of democracy. You'll be a Greek history buff in no time listening to our informative audio guide as you zoom along to your chosen destination. Hop off right in the heart of the city, at the iconic Syntagma Square. The Athenians rose up against King Otto of Greece here in 1843 and it remains a hotbed of political activity today. Explore the lovely nearby neighbourhood of Plaka, where you'll find pavement cafes spilling onto cobbled lanes lined by cheery bougainvillea.

Next stop: the Acropolis! Arguably the most famous landmark in Athens, this raised, rocky plateau is slap bang in the centre of the city. The ancient, crumbling Parthenon sits atop. Ready for more old stuff? Hop back on and make sure you have your camera at the ready! You'll want to capture the staggering sight of the Temple of Zeus and its 17m high columns towering above you! Continue east along our red Athens route to see the enormous Ancient Olympic Stadium and imagine what the first modern Olympic games would have been like way back in 1896.

Switch to our green Piraeus route to explore this energetic and bustling port town - the perfect escape from the heat of the big city. Choose between indoor pursuits, like the fascinating Archaeological Museum, and outdoor ones, such as a swim in the azure-blue sea at Votsalakia beach. While you're there, don't forget to indulge in everyone´s favourite pursuit – eating! The obvious choice in this coastal town is fresh seafood, caught mere hours before.

Switch to our purple Beach-Riviera route to be whisked away from the city crowds and transported down the Athenian coast. Escape the summer heat and hop on and off our comfortable, cool bus at whatever stop takes your fancy. Beach lovers will be in heaven as you have three idyllic Greek beaches to choose from. Don't forget the sun cream! Finally, the warm, healing waters at Vouliagmeni Lake will reinvigorate your mind and soothe aching muscles, ready for you to start the fun all over again the next day!
Before you Go
Hop-On Hop-Off Bus
There is service year round. Please see the timetable at the top of the page for details.
Excluding: 17th November
Satisfied Customers
3 day Athens City plus green and purple route. So far busses all on time and the guides are very helpful.
Map
Cancellation Policy
Free cancellation up to 24 hours before the chosen travel date.
Supplied by
SOMACO TOURS SA, 78 Syngrou Avenue, 49 M Botsari