warning
Flexible travel! You have 12 months from the date of purchase to activate your Pass.
Highlights
Explore Philly on a 1-day Hop-On Hop-Off Bus Tour and enjoy panoramic views from the top deck
Visit as many of the city's top attractions and tours with the Sightseeing Pass
Stay in control of your budget: save money on some of Philadelphia's favourite attractions
Build the Sightseeing Pass around you: choose the duration to match the length of your trip
Main Stops
1
The Bourse Building
Red Route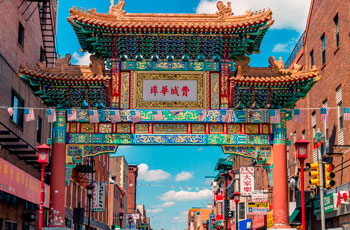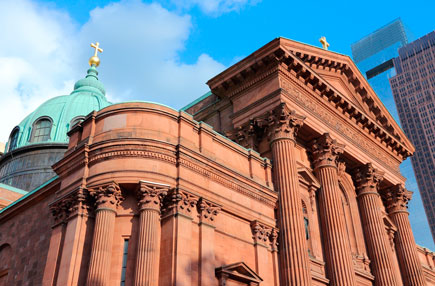 7
Cathedral Basilica
Red Route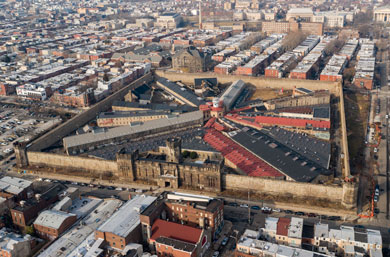 10
Eastern State Penitentiary
Red Route
Included
Choose between a 1, 2, 3, 4, or 5-day Pass
City Sightseeing Hop-On Hop-Off Bus Tour: ticket valid for 1 day
Visit as many attractions as you like (no daily limit)
Description
There's so much to see and do in Philadelphia and if time is limited, there's no better option than a Sightseeing Pass; you can choose how many days you want to explore this fascinating city and save money at the same time!

All Sightseeing Passes include a ticket for the City Sightseeing© Hop-On Hop-Off Philadelphia. Discover Philly's most famous landmarks from the top deck of an open-topped bus. Spend a day hopping on and off the bus and losing yourself in the US city which is best-known for its arts, culture, cuisine and colonial history.

Some of the attractions and tours included in the Pass are:
The African American Museum, the first of its kind, tells the fascinating story of African American America. From slavery to the civil rights era and beyond, there's so much to learn here.

It'd be criminal to miss out on a visit to the Eastern State Penitentiary. At the time of its completion, this forbidding gothic prison was the most expensive building in the USA. It stopped being used as a prison 50 years ago, and today provides a fascinating insight into a world we hope is new to you. Al Capone would recommend it, though his visit was under rather different circumstances to yours!

Feeling brave? Try the Ghost Tour of Philadelphia Candlelight Walking Tour for a truly spooky experience. You might even get to see the ghost of Benjamin Franklin.

If shopping and tv are your thing, what could be better than the QVC Studio Tour. Get an insight into life behind the scenes at one of the world's most famous shopping channels.</ li>

There's nowhere else quite like the Mütter Museum, which is America's leading museum of medical history. You'll have never seen so many (unattached) body parts in one place. They've even got genuine samples of Einstein's brain on display!
These are just a few of your possibilities. Choose a 1, 2, 3, or 5-day Sightseeing Pass and see as many as you want in the time you have.
Before you Go
Attractions
Please click here to see the full list of attractions included in the Philadelphia Sightseeing Pass (*attractions subject to change without prior notice)
General conditions
The Sightseeing Pass must be used on consecutive days. It becomes activated when it is first used at the first attraction visited, and expires at midnight of its last valid day

You have 12 months from the date of purchase to activate your Pass

The Sightseeing Pass is valid for 1 day on the City Sightseeing Philadelphia Hop-On Hop-Off Bus Tour

There is no limit to the number of attractions you can visit during the valid period of you Sightseeing Pass

Passes only permit one visit to each attraction

Opening times vary; we recommend you confirm opening times before visiting attractions
Map
Cancellation Policy
All sales are final: tickets cannot be exchanged or money refunded by City Sightseeing.
Supplied by
10018,
New York,
United States of America