There are no options available to match the selected date and number of passengers
Overview
Make your New Orleans adventure as remarkable as it can be. Take in the 18 diverse hop-off spots of this Bus Tour. You will be pleasantly surprised at the variety of attractions in the city and how it changes throughout your open top bus trip, from the sensational stadium, to the magnificent War Museum - not to mention the grand Harrah's Casino. New Orleans really does have it all.
Highlights
2 Free Walking Tours around the French Quarter & the Garden District with the 72h ticket.
Booklet with deals and discounts at museums, restaurants, and attractions along the way.
24h/72h Unlimited Hop-on Hop-off bus tour with 360º panoramic views of New Orleans.
Non-stop loop so you can create your own itinerary and spend the time you wish in each stop.
Experienced Tour Guides providing commentaries and answering questions.
Map, Routes & Stops
All Routes
New Orleans Route
Schedule: - Loop: Minutes Frequency: Minutes
Main Stops
Riverfront at Harrah's Casino
BUS STOP 7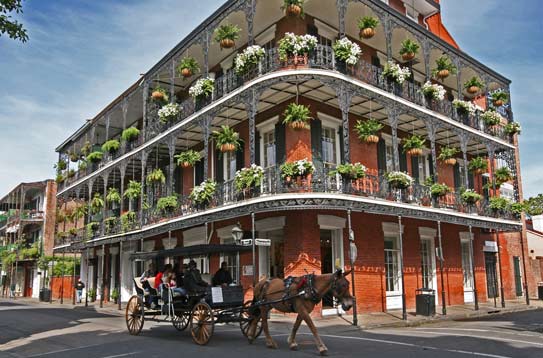 Jackson Square
BUS STOP 1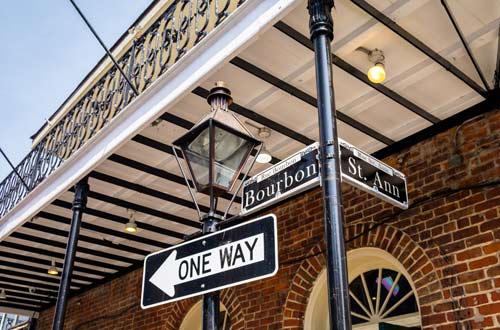 Canal Street
BUS STOP 6
Additional Information
If you want to explore the best destinations that New Orleans has to offer, be sure to hop-on the unmissable double-decker City Sightseeing bus! Hop on at the Jackson Square - but only after learning all about this historical place which has been key to many events in the past for New Orleans. The second stop is the French Market - a fun place with many types of local foods on offer, as well as a good variety of shops to explore.

The French Market, which is fun because it has so many types of local foods to offer in one place. The bus then heads down the historic and beautiful street called the Esplanade. Hop off the bus at Bus Stop 6, Canal Street, a perfect place to stop for a drink, and watch the life of New Orleans pass you by. Next up is the Riverfront, at Harrah's Casino. This is very popular amongst those who like to gamble, and you can enjoy the high standard of food on offer inside. One unmissable part of New Orleans can be found at Bus Stop 9, the Louisiana Superdome.

The superb arena serves as the home venue for the New Orleans Saints of the National Football League (NFL) and routinely hosts major sporting events, including the Super Bowl. Those into history will enjoy the next stop - Bus Stop 10 - which is the World War II Museum. Hop back on and enjoy the views of Garden District, Magazine Street and St. Charles' Avenue, before reaching Mardi Gras World. Here you can enjoy the great party atmosphere and see the parade floats behind the scenes. Enjoy the ride and hop-on and off at your pace with City Sightseeing!
Know before you go
French Quarter Walking Tour: 11 am, 12 pm, 1 pm, 2 pm and 3 pm. Meeting point: Jackson Square.
Garden District Walking Tour: 11 am, 12 pm, 1 pm, 2 pm and 3 pm. Meeting point: GARDEN DISTRICT on MAGAZINE STREET
Lafayette Cemetery (Self-guided tour): starts from Stop 12 Garden District
Cancellation policy
All sales are final: tickets cannot be exchanged or money refunded by City Sightseeing.
Included
Cemetery tour (self-guided)
The 3-day ticket also includes: French Quarter Walking Tour and Garden District Walking Tour
Supplied by
City Sightseeing New Orleans
101 Burgundy Street
LA 70112, New Orleans, United States of America
Tickets are valid for 3 months. Travelling later?
Click here