schedule add
from
10:35
to
20:05
Highlights
Flexible 12-month ticket so you can hop on the tour whenever you are ready
24hr Hop-On Hop-Off Bus Tour with 360º panoramic views of Toledo's top sights
Audio commentaries in 12 languages
Main Stops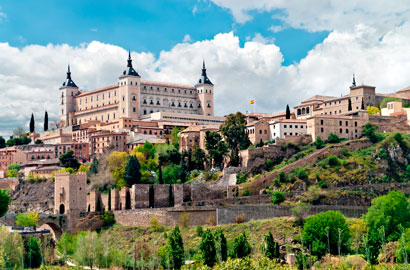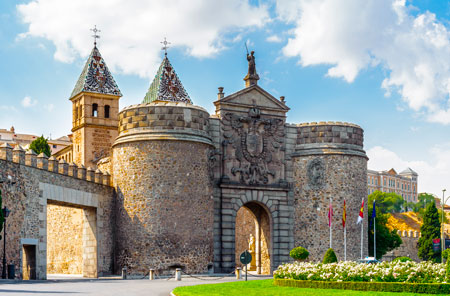 2
Puerta de Bisagra
Red Route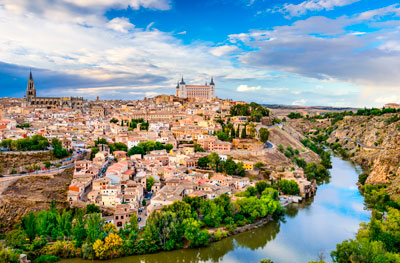 5
Mirador del Valle
Red Route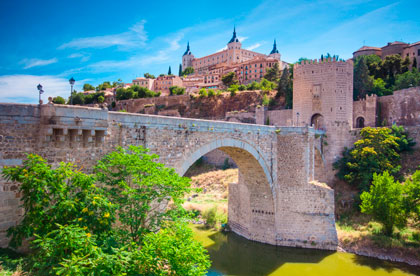 7
Puente de San Martín
Red Route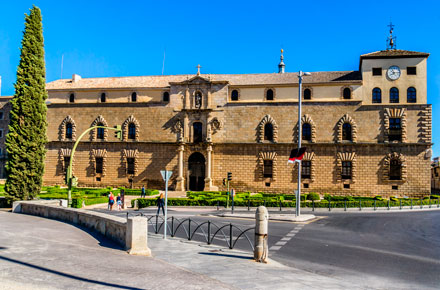 9
Hospital de Tavera - Plaza de Toros (open from 14:30)
Red Route
Included
24hr hop-on hop-off bus tour
Stops near all the major sights
Audio guide in 12 languages
Full hygiene measures
Guided night-time walking tour
Entrance to the Alcázar
Skip-the-line cathedral entrance
Fly Toledo zipline
Entrance to Bullfighting Museum
Description
Toledo is a city of treasures. Hop on with us and we'll take you to see all its most important sights, making sure you don't miss a thing in this incredible, history-packed city. With stops around the city, even over the river, you'll be able to visit every corner of the city.

The tour starts at Plaza de Zocodover, the city's main square. The square takes its name from the Arabic for "market for beasts of burden", as that's what used to be held here many hundreds of years ago, and ever since it's been a central point in the city's daily life. The locals still use it as a meeting point today. From there, you can take a wander into the heart of the old city and explore its many medieval delights.

A great place to hop off the bus is the Puerta de Bisagra, one of the old entrance gates that formed part of the city walls. A gate has stood here for over a thousand years. The one there today was built on the orders of Charles V, the Holy Roman Emperor, who based his imperial court in the city.

Also, make sure you hop off at the Mirador del Valle, for what are, without doubt, the very best views of Toledo. The Mirador stands high above the River Tagus and offers the chance to take some truly spectacular photos to remember your trip by.

To help you really appreciate the beauty of the city and its fascinating history, we've included a fantastic guided night tour of the city, in which an expert guide will reveal some of the city's secrets and tell you its amazing stories. So, get ready to start exploring and book your trip today!
Before you Go
Bus timetable:
Monday, Tuesday, Wednesday, Thursday and Sunday: the bus runs every 35/40 minutes until 14:05 and then every hour after that.frequency of one hour in the afternoon and every 35/40 min. in the mornings.
Friday and Saturday: The bus runs every 35/40 minutes until 14:05 and then every half hour after that.
Night Tour
Meet at Plaza Zocodover at least ten minutes before the tour starts.
Start time: 18:30
Map
Cancellation Policy
Your ticket can be cancelled within three months of its purchase date.