There are no options available to match the selected date and number of passengers
Overview
Hop-on our unmissable double decker buses to really make the most of your visit to Santa Cruz. Sit back and enjoy the delightful capital city of Santa Cruz de Tenerife, a city so rich in history and culture. The tour covers 13 stops and you will be able to get up close to all of the main sights in the capital. Beginning at the Plaza de España, enjoy the 360 degree panoramic views of the city the open top buses, and hop-off whenever something tickles your fancy. Don't forget to take advantage of out Walking Tours, not to mention everything else the city has to offer!
Highlights
1 Free walking Tour around Santa Cruz city centre
24h Unlimited Hop-on Hop-off bus tour with 360° panoramic views of the top sights of Santa Cruz
Create your itinerary across 13 stops around the city. Audio commentaries available in 8 languages
Free Entrance to the Botanical Garden & The Museum of Nature and Man
Free bus ticket to Teresitas Beach
Map, Routes & Stops
Schedule: - Loop: Minutes Frequency: Minutes
Main Stops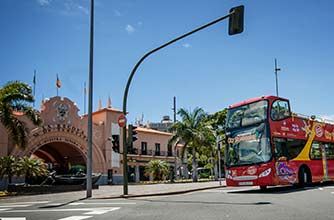 Mercado Nuestra Sra. de Africa
BUS STOP 11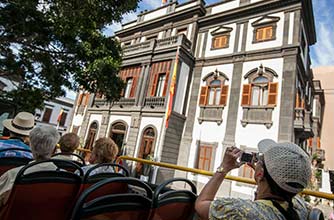 Avda. Tres de Mayo
BUS STOP 7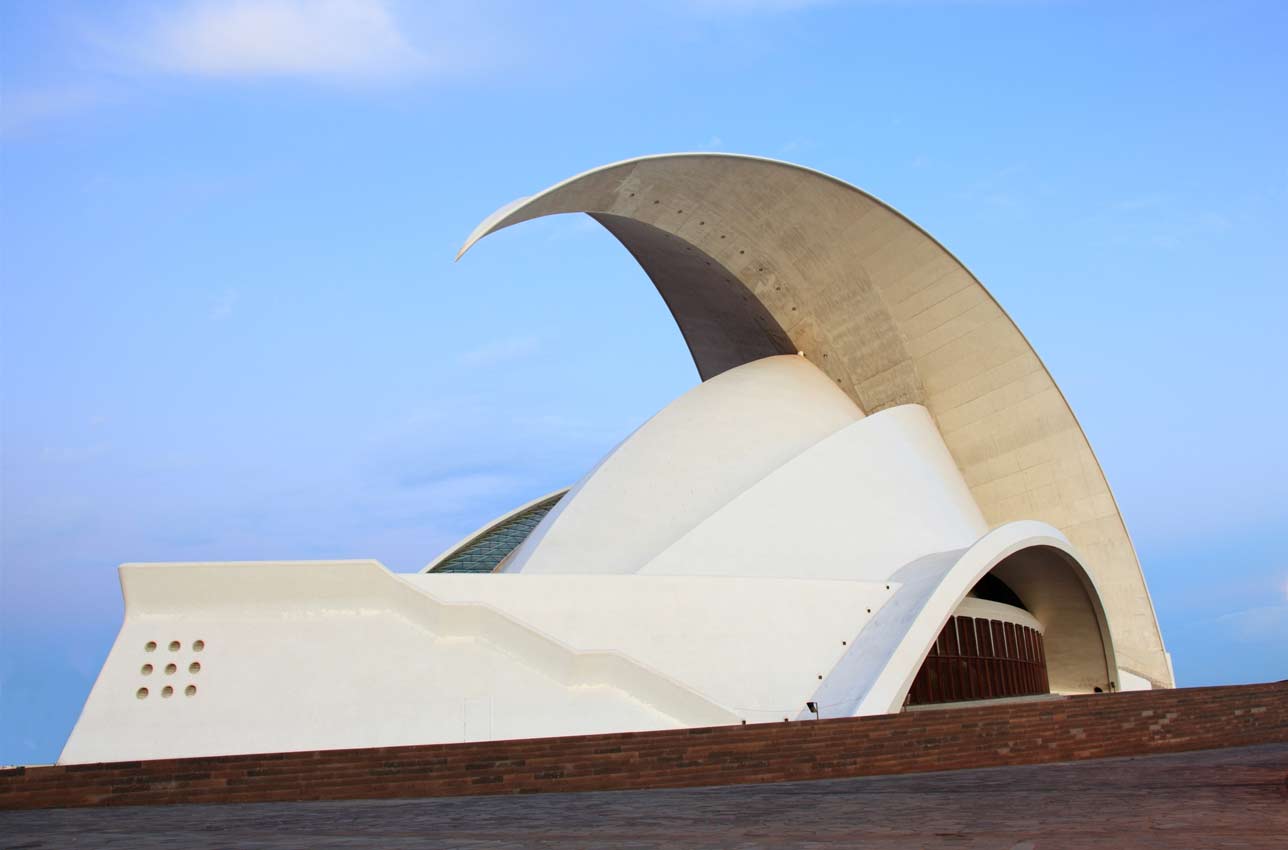 Auditorio de Tenerife
BUS STOP 8
Additional Information
Are you ready for the Double Decker Open Top Bus Tour of you life? Hop-on board at Plaza de España, and take your seat up top to enjoy the stunning weather that Santa Cruz can offer all year round. The bus sets off towards the second stop - the port of Santa Cruz. By here you will find so many bars and restaurants, the perfect place to grab a drink and watch the life of Santa Cruz pass you by! The 3rd Bus Stop will interest the museum lovers and those into their history: The Military museum.

With free entry, this is well worth a visit to see the former military fort which was used to defend the city, and you can stand on top of where the history unfolded! Santa Cruz has so many beautiful spots and many of them are covered by our City Sightseeing tour. Stop off at Bus Stop 4 to see Parque Garcia Sanabria, or hold on a little longer to see the incredible plazas at the 5th and 6th Bus Stops: Plaza de los Patos and Plaza de Pedro Schwartz / Weyler.

You will have the chance to see Avenida de Tres de Mayo (Bus Stop 7) on your way the the 8th stop, the Auditorium. Be sure to hop-off and enjoy this stunning piece of architecture - the most outstanding building on the coast of Santa Cruz. Those who love to shop can hop off at El Corte Inglés, which is surrounded by many other shops, as well as the main bus station of the city. The tour then passes the Nuestra Sra. de África Market, before looping back to where your adventure began - Plaza de España. Enjoy Santa Cruz with City Sightseeing!
Know before you go
Free tour:
"Historic Route" walking tour: every day at 12:00 PM. Meeting point: Plaza de España.
Operational Season: All Year Round
Except on: Carnival Days
First Tour: 10:00 a.m.
Last Tour: 08:00 p.m.
Cancellation policy
All sales are final: tickets cannot be exchanged or money refunded by City Sightseeing.
Included
Entrance to the Botanical garden
Entrance to the Museum of Nature and Man
Auditorium Guided Tour
Free ticket to bus to the Teresitas Beach
Free ticket to bus to La Laguna, historical City
Historic Route Walking Tour
Supplied by
City Sightseeing Santa Cruz de Tenerife
C/Cruz Verde 23, Planta 3a Puerta P
38001, Santa Cruz de Tenerife, Spain
Tickets are valid for 3 months. Travelling later?
Click here