close
warning
Bus stop 8 is temporarily closed. The Purple route is suspended until further notice. The bus times are subject to change.
schedule add
from
10:00
to
20:00
Highlights
Enjoy panoramic views of the city from our open-top bus
See the magnificence of Palma from the sea on the included boat tour
Enjoy a free drink at Café Talat and a 3-for-2 ice-cream offer at Iceberg
Travel safely with a free City Sightseeing mask
Main Stops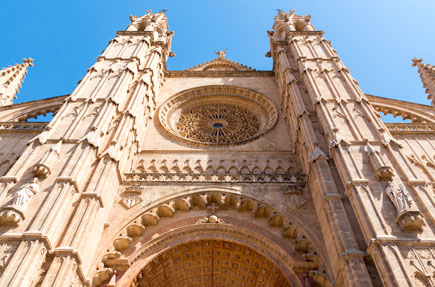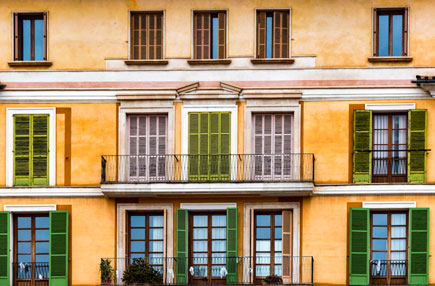 2
Plaça del Mercat
Red Route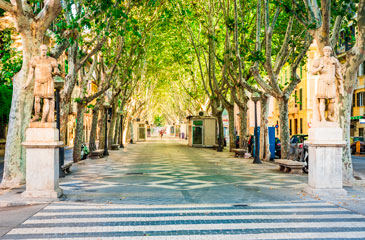 3
La Rambla / Carrer dels Horts
Red Route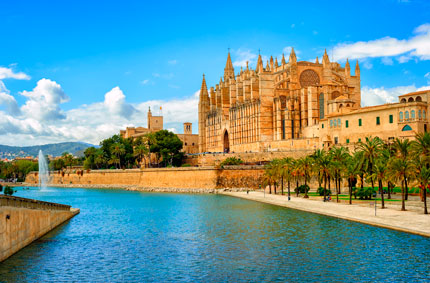 6
Av. Gabriel Alomar i Villalonga (Porta des Camp)
Red Route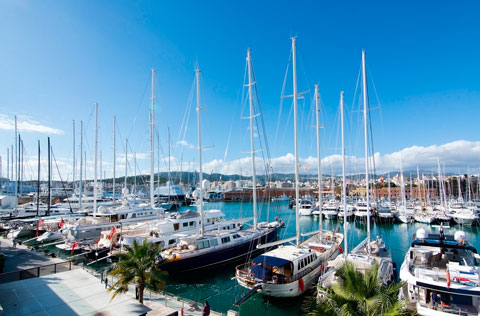 7
Passeig Marítim (Els Molins)
Red Route
Included
24hr hop-on hop-off bus tour
Stops near all the major sights
Audio guide in 8 languages
Full hygiene measures
Boat tour
Entrance to Museo Es Baluard
Free drink and free mask
3-for-2 ice-cream offer
Description
There's no better way to experience Palma than with our brilliant Palma Experience. You'll get to explore this treasure of a city on both land and sea, while also visiting one of the city's very best museums.

Palma is one of the jewels of the Mediterranean. Founded by the Romans more than 2000 years ago, it's a city that is rich in history. Join us to explore the city on our big red open-top bus and we'll show you much of what makes the city so magical. Whether you're on the bus or the boat, there's one building that dominates the city and that's La Seu, the city's majestic cathedral. It's been standing proudly above the city for more than four hundred years now.

Another great place to hop off is Museo Es Baluard. It features more than 700 works from artists that have a relationship with the Balearics, among others. Picasso, Miró and Sorolla are just some of the amazing artists whose works are featured. We like it so much we've included entrance in this package. Also, don't miss the Royal Palace of La Almudaina, which stands between La Seu and the sea. This amazing medieval palace is still the official summer home of the Spanish Royal Family. We wouldn't mind summering there ourselves!

Among Palma's many other delights is Bellver Castle, which dates back to the early 14th century. It's an amazingly impressive building. If you want the kids to see a real castle, there aren't many better than this. The fact that it's round only adds to its magnificence.

Your included boat trip will let you appreciate the city from the waters and you'll get to the castle, cathedral and palace from a whole other perspective. Once back on dry land, you can enjoy a free drink at Café Talat. And if you want something a little more cooling, treat yourself to an ice cream at the Iceberg ice-cream shop, which is a stone's throw from the cathedral, with our 3-for-2 offer. We've even included a City Sightseeing mask so you can explore the city with safety in mind.
Before you Go
Boat Tour:
Operational season: May - October
Tours depart every hour from 11:00 until 16:00 from Monday to Saturday. (weather dependent)
Duration: 50 minutes
Departs from Escalera Real, but please redeem your ticket at stop 1 at least 15 minutes before the boat departs.
Museo Es Baluard
Open from 10:00 – 20:00 every day except Monday
Free drink at Café Talat and 3-for-2 ice-cream at Iceberg Heladería.
Map
Cancellation Policy
Your ticket can be cancelled within three months of its purchase date.
Supplied by
City Sightseeing Mallorca
07014,
Palma de Mallorca,
Spain