Hop-On Hop-Off Malaga - Iconic Ticket
warning
Due to roadworks, stop 10 on the Red Route is closed until further notice. We apologise for the inconvenience.
Please note that face masks must be worn on board the bus.
schedule add
from
10:00
to
20:00
Highlights
Audio commentaries in 8 languages to learn about Málaga's culture and history.
24hr Hop-On Hop-Off Bus Tour with 360º panoramic views of Málaga's top sights.
Flexible 12-month ticket you can use at any time within that period.
Main Stops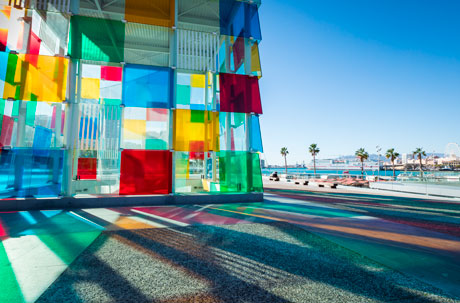 6
Centre Pompidou Málaga
Red Route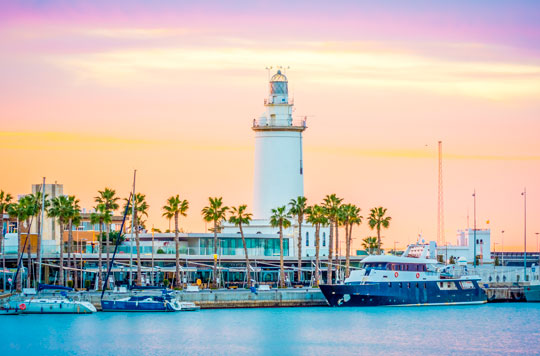 7
Paseo de la Farola
Red Route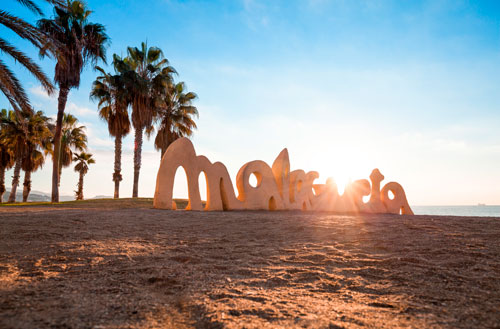 8
Playa de la Malagueta
Red Route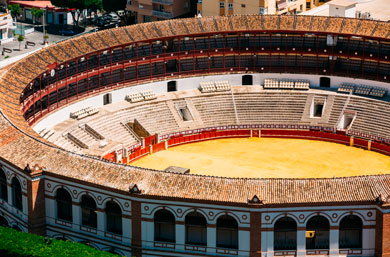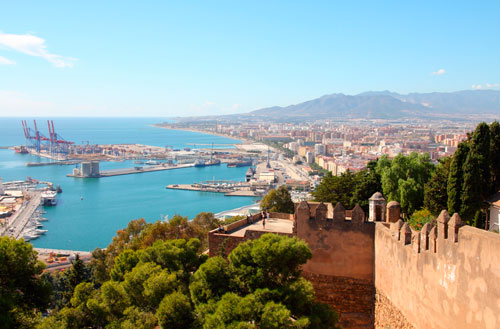 10
Castillo de Gibralfaro
Red Route
Included
24hr hop-on hop-off bus tour
Stops near all the major sights
Audio guide in 8 languages
Full hygiene measures
Entrance to MIMMA (Interactive Music Museum)
Entrance to Automobile and Fashion Museum
Description
Get bored with nothing but beach, beach, beach? Malaga is the answer! In recent years, this dazzling coastal city has reinvented itself as the cultural capital of the Costa. Expect art galleries and festivals, museums and Michelin-star restaurants; add to that several millennia of history and you've got the recipe for a diverse and varied vacation. And don't worry – there are plenty of beaches too!


Hop on our Red Route and you'll check off many of Malaga's must-sees. Hop off at Puerto, chock-full of cafes and bars with stunning sea views. Hop back on our big red bus and get 360-degree views of the lovely, green Paseo del Parque – hop off here to climb up to the ancient Alcazaba with its commanding sea views. Nearby, you'll find the colourful "cubo". No prizes for guessing what shape this futuristic building is! It houses the famous Pompidou centre where you can find interesting exhibitions and art galore.

Time to relax after all that sightseeing, and who doesn't love a city beach? We certainly do, and the pretty Playa de la Malagueta is one of the best in the area for sunbathing and sipping cocktails. Getting restless? Hop on to explore another of Malaga's interesting geometric structures, and this time it's a circle! The very round, very ornate bull ring is the most Spanish of buildings. Whether you love or loathe the controversial sport, you can't fail to be impressed by the magnificence of the architecture.

Our blue route will drop you right outside one of Malaga's most popular attractions – the Automobile and Fashion Museum. It showcases sleek classic cars side by side with haute couture, organised throughout the decades.

Modern Malaga is a lively and bustling city, but you don't need to go too far to get off the beaten path. Hop on our Green route and we'll transport you out of the city centre. Sail past many of Malaga's peaceful parks and take the bus all the way to the Jardin Botánico where you'll see an incredible array of plants and flowers from all over the world. Don't miss out on magnificent Malaga - book today with City Sightseeing!
Before you Go
Red Line: from 10am to 7pm (first and last tour from bus stop 1 - Vialia). Frequency every 20 minutes until 2pm. After that, every 30 minutes. Stop 2 is closed after 13:40.

Blue Line: starts at 11am from Vialia and joins the Red Line at 2pm. Frequency every 60 minutes until 2pm. After that, every 30 minutes.

Green Line (Botanical Gardens): from 11am to 6pm (first and last tour from Malaga Bus Station). Frequency every 75 minutes.

MIMMA (Interactive Museum of Music): Tuesday to Sunday from 10.30am to 6.30pm

Automobile and Fashion Museum: from 10am to 2.30pm and 4pm to 7pm
Map
Cancellation Policy
Your ticket can be cancelled within three months of its purchase date.
Supplied by
Estacion De Autobuses Paseo de Los Tilos S/N