close
Hop-On Hop-Off Las Palmas de Gran Canaria
schedule add
from
10:10
to
16:30
Highlights
Create your itinerary with 1 bus route & 11 stops around Las Palmas
Audio commentary in 8 languages
24hr or 48hr Hop-On Hop-Off Bus Tour with 360º panoramic views of Las Palmas' top sights
Flexible 12-month ticket
Guided visit to Casas Consistoriales (Sundays only)
Main Stops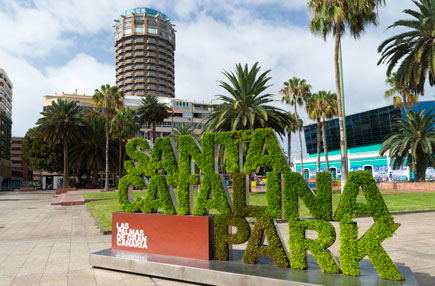 1
Parque Santa Catalina
Red Route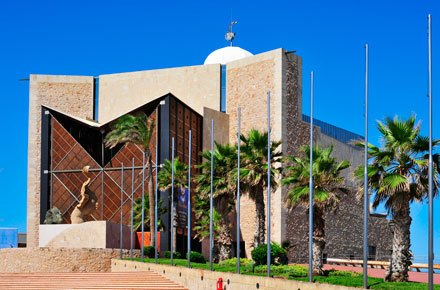 3
Auditorio Alfredo Kraus
Red Route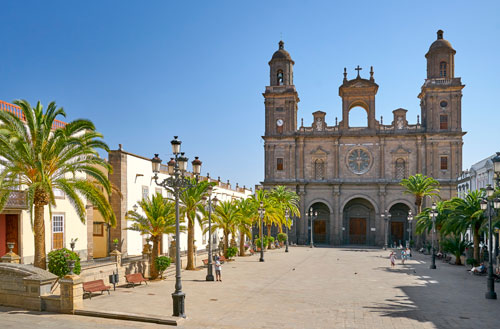 6
Vegueta / Catedral
Red Route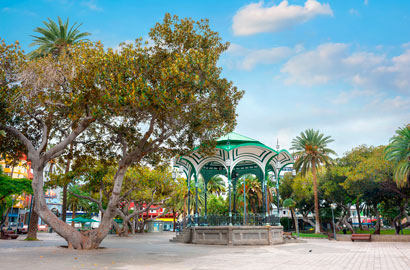 7
Estación de San Telmo
Red Route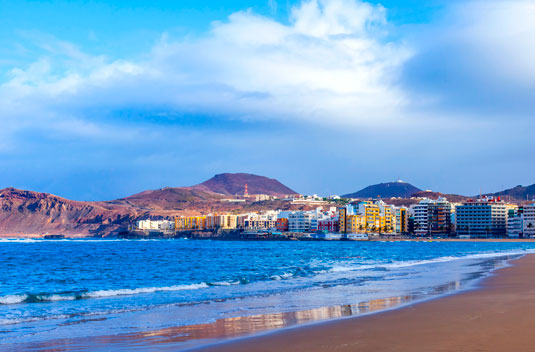 11
Playa de las Canteras
Red Route
Included
24hr hop-on hop-off bus tour
Stops near all the major sights
Audio guide in 8 languages
Full hygiene measures
Entrance to Casa Museo Pérez Galdós
Vegueta guided walking tour
Entrance to the Museum of Sacred Art, Cathedral and Tower
Description
Get ready for the best bus tour experience! After exploring the Santa Catalina park, hop on to one of our open-top buses and we'll drive you straight to El Corte Inglés. If you love fashion, then hop off here because El Corte Inglés is one of Spain's biggest department stores. Hop off to visit the Alfredo Kraus Auditorium and make sure you have your camera at the ready because it's waterfront location makes it picture-perfect!

Enjoy the remarkable sea views and the wind in your hair as you travel towards the Pueblo Canario, a typical Spanish style old town and a great place to enjoy a glass of sangria and some tapas! You can also find the Vegueta Cathedral, a stunning building that is the heart of soul of this city.

Hop on after a stroll around the town and look out for the Teatro Pérez Galdós. This theatre's stunning architecture makes it quite hard to miss. Sit back and get ready for a relaxing ride along the Santa Catalina Marina all the way to Las Canteras beach, the perfect location to unwind and get stuck into your favourite novel. Buy your ticket online and start planning your trip to Las Palmas de Gran Canaria!
Before you Go
El Corte Ingles Parking:
El Museo Canario:
Reduced price of 3 euros with your bus ticket. Includes audio guide.
Monday to Friday 10:00 to 20:00
Saturday, Sunday and Public Holidays 10:00 to 14:00
Casas Consistoriales:
Sundays from 10:00 to 14:00
Casa Museo Perez Galdos
10:00 to 18:00 (Closed Mondays)
Map
Cancellation Policy
Your ticket can be cancelled within three months of its purchase date.
Supplied by
City Sightseeing Las Palmas de Gran Canaria
Calle Luis Morote 6, planta 1ª – Oficina 4.
35007,
Las Palmas de Gran Canaria,
Spain