Córdoba Premium Experience: includes Córdoba Mezquita Experience + Arab Baths + Entrance to San Basilio and Palacio de Viana
warning
January 23 to February 3: Please note the Hamman Baths will be closed.
Please note that face masks must be worn on board the bus.
schedule add
from
09:30
to
18:00
Highlights
Create your own itinerary around Cordoba
Free walking tour around the Jewish Quarter & Axerquía and Gourmet Market tour
48hr hop-on hop-bus with two routes to fully explore the city
Admission to and guided tour of the Mezquita Cathedral-Mosque
Main Stops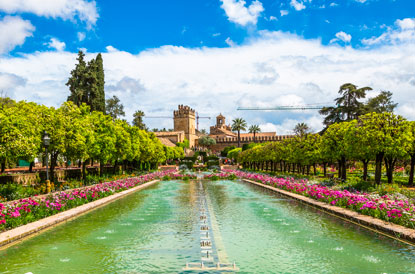 1
Alcázar de los Reyes Cristianos
Córdoba Intima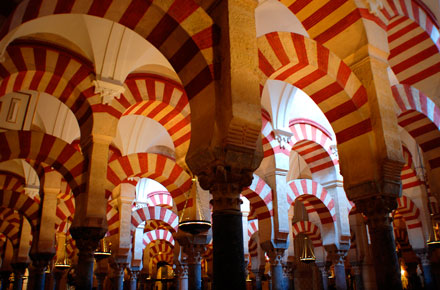 2
Mezquita - Catedral
Córdoba Intima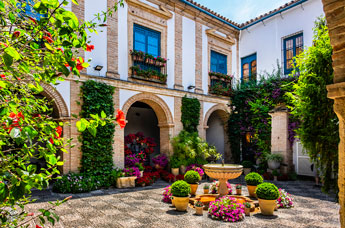 5
Palacio de Viana
Córdoba Intima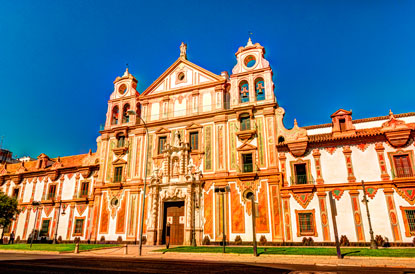 6
Palacio de la Merced - Diputación
Córdoba Intima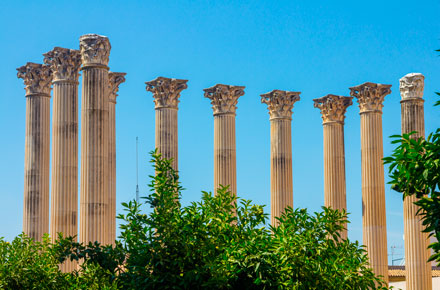 7
Ayuntamiento - Templo Romano
Córdoba Intima
Included
48hr hop-on hop-off bus tour
Stops near all the major sights
Audio guide in 11 languages
2 guided walking tours
Admission to the patios of San Basilio and Palacio de Viana
Guided tour of the Mezquita Cathedral-Mosque
Relaxing bath at the Hammann Al Andalus Arab Baths
Description
When you visit a city, especially if it's just for 48 hours, you obviously can't do it all, but you can try! Our Cordoba Premium Experience includes all that you could want to do in this amazing city and when you've done all the sightseeing you can, you can enjoy a visit to the Hammann Al Andalus Arab baths, where you'll be able to recharge your batteries and think about all the amazing thing you've seen while hopping on and off the bus.

So, where to hop on first? Well, there are two routes, red (Córdoba Panorámica) and blue (Córdoba Intima). Both are full of great places to hop off and start exploring. For instance, a brilliant place to start your tour or to hop off is the Panorámica del Río, where you can enjoy amazing views of the majestic

Guadalquivir River and take a walk across the two-thousand-year-old Roman bridge and imagine what the city would have looked like to Roman visitors a full two millennia ago. You can hop on and off the blue route there too. Another brilliant red route stop is Jardín Botánico – Zoológico, where you can visit the city's Botanical Gardens, which can be an oasis of green and shade during the Andalusian summer. There's also a small zoo if you're travelling with kids and the next stop is the Ciudad de los Niños, a fantastic place for your little ones to play.

The blue route explores Cordoba's historic centre. One place you can't miss is the Alcázar de los Reyes Cristianos, this spectacular palace complex was built in the 14th century but takes its name from Isabella and Ferdinand, the Catholic Monarchs, perhaps Spain's most famous rulers. It's a stunning suite of royal buildings and ornate gardens and is a must-see on any trip to Cordoba.

To learn more about the city take the Jewish Quarter-Axerquía walking tour. It'll teach you so much more about the city and its history. It's a good idea to do it the evening of your first day hopping on and off the bus as it'll really help you understand the city when you continue exploring for the remaining time on your 48-hour ticket.

On the tour, you'll learn about the city's famous patios, so make sure you use your included admission to the patios of San Basilio and Palacio de Viana. We told you there's a lot to do! It's up to you, but we think that the perfect way to end your stay in Cordoba is with a relaxing treatment at Hammann Al Andalus Arab Baths. You'll deserve it!
Before you Go
Walking tours
Judería
At 18:00 hours

Meeting point: stop 16 red line (Puente Romano)

Duration: 1 hour

Languages: Spanish and English
Gourmet Market Tour
13:00 at the bar inside the Victoria Market (stop 6 on the red line). Look out for the sign at the bar.

Victoria Market (drink included)
Palacio de Viana
From Tuesday to Sunday (closed on Mondays). Stop 5 on the blue line (Palacio de Viana).
San Basilio courtyard:
Wednesday to Monday (closed on Tuesdays) from 10:30 to 14:00. Meeting point: San Basilio, 40
Guided tour of the Mezquita Cathedral-Mosque
Please book in advance with our staff or by phone (+34) 673 28 98 48 or (+34) 672 69 09 01.
Monday to Saturday: English – 12:30. Spanish – 11:00, 12:45 and 16.30. Sunday: Spanish – 09:45.
Meeting point: Palacio de Congresos, calle Torrijos. Look for the green umbrellas.
Hamman Al Andalus
Reservation for the Arab Baths will be made at the main stop according to availability.
This package can only be booked by customers over 16 years of age.
Map
Cancellation Policy
Free cancellation up to 24 hours before the chosen travel date.
Supplied by
C/Maria Cristina 13, local 4-D