close
Cordoba Monuments Experience
schedule add
from
09:30
to
18:50
Highlights
Hop-on Hop-off system to discover the city along our 2 routes and plenty of stops
Unlimited access with the 48-hour ticket
Audio commentary in 11 languages to learn about the history and culture of the destination
2 guided walking tours
Fall in love with the courtyards of San Basilio and Palacio de Viana
Entrance and guided-visit to the Mosque-Cathedral
Flexible 12-month ticket
Main Stops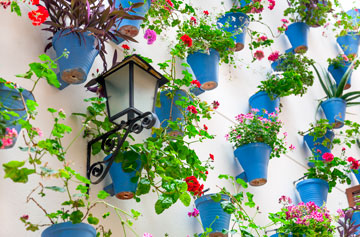 4
San Basilio
Córdoba Panorámica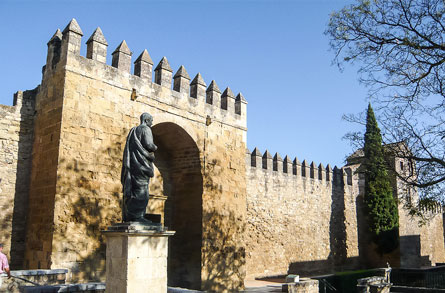 5
Puerta de Almodóvar
Córdoba Panorámica
6
Mercado de la Victoria
Córdoba Panorámica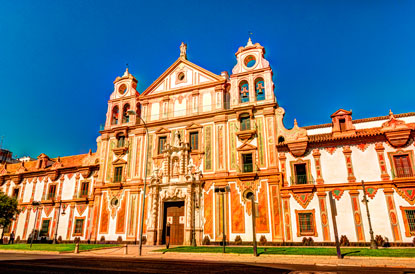 9
Palacio de la Merced - Diputación
Córdoba Panorámica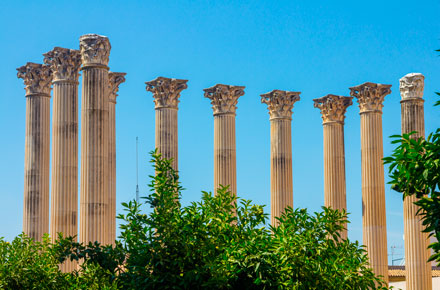 14
Ayuntamiento - Templo Romano
Córdoba Panorámica
Included
48hr hop-on hop-off bus tour
Stops near all the major sights
Audio guide in 11 languages
Full hygiene measures
2 guided walking tours
Admission to the patios of San Basilio and Palacio de Viana
Guided tour of the Mezquita Cathedral-Mosque
Relaxing bath at the Hammann Al Andalus Arab Baths
Description
In this special city, we offer you not only one, but two bus routes: our famous red open-top bus which transports you around the city, and our blue route with its minibus which brings you right into the heart of the fascinating historic centre, designated as a UNESCO World Heritage site. Feel free to hop on and off, switching between the two routes as you please.

Why not hop off our big red bus at the Panorámica del Rio? Here, you can get the lay of the land, take in the stunning views of the mighty Guadalquivir River, the second-longest in Spain, and stride across the ancient Puente Romano. For a change of pace, head for the compact, easily walkable Parque Zoológico. Children and adults alike will love seeing the tigers, elephants and giraffes, to name but a few of the 102 different species of animal housed here.

Hop on our minibus on the blue route and you'll be spoilt for choice. See the unmissable 13th Century Alcazar de los Reyes, the former primary residence of Queen Isabella and King Ferdinand, with its exquisite gardens. Wander the winding streets of the Jewish quarter, or Judería-Axerquía, on one of our most interesting walking tours, included in the ticket. As if one tour wasn't enough, you will also be able to join the Gourmet Market tour in the famous Mercado Victoria, situated in a nineteenth century pavilion. Learn all about the local cuisine – you're bound to see something that takes your fancy! And to top it all off, there's a free tipple included!

No visit to this memorable city is complete without experiencing the beauty of Cordoba's courtyards, and you'll get access to the pretty patios of San Basilio, some of the finest in town, as well as the twelve pristine patios at the Palacio de Viana. You'll be in selfie heaven as you pose in font of row after row of perfectly placed plant pots and breathe in the heavenly scent of jasmine, geraniums and carnations.

As if all this weren't enough, your handy combination ticket includes the entrance fee and a guided visit to the jewel in Cordoba's crown: the world-famous Mezquita, a building of singular grace and beauty. Nowhere else in the world will you see an ornate and dazzling mosque with a Christian cathedral built right in the centre.

Book your ticket online today and experience the magic of Cordoba!
Before you Go
Walking tours
Judería-Axerquía
At 5pm from stop 16 (red line)
Duration: 2 hours
Languages: Spanish and English
Gourmet Market Tour
At 1pm from stop 6 (red line)
Mercado Victoria (drink included)
**Patios of Palacio de Viana **
Tuesday to Saturday from 10am to 7pm. Sunday from 10am to 3pm
Patios of San Basilio
Monday to Saturday at 19:00 from stop 1 (Blue line)
Guided visit to the Mosque:
Information on the current schedules will be available at the main bus stop.
Map
Cancellation Policy
Your ticket can be cancelled within three months of its purchase date.
Supplied by
C/Maria Cristina 13, local 4-D