Gabriel García Márquez Tour + Hop-On Hop-Off Cartagena
warning
Please note that tours are suspended until further notice.
schedule add
from
09:00
to
19:30
Highlights
Get deep into the culture of the city
Explore the city at your leisure with a two-day Hop-On Hop-Off Bus Tour
Discover the city that inspired Gabriel García Márquez
Understand more about Gabo's world from your audio guide
Fascinating guided walking tour of Cartagena's historic Walled City
Main Stops
1
Muelle de la Bodeguita
Red Route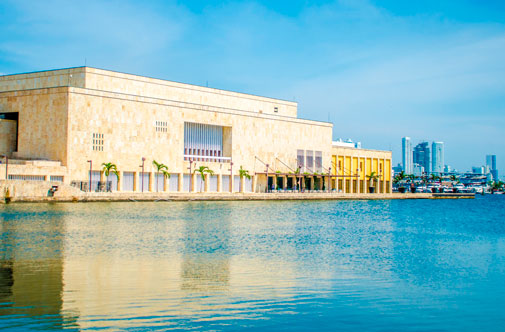 2
Centro de Convenciones
Red Route
3
San Sebastián del Pastelillo
Red Route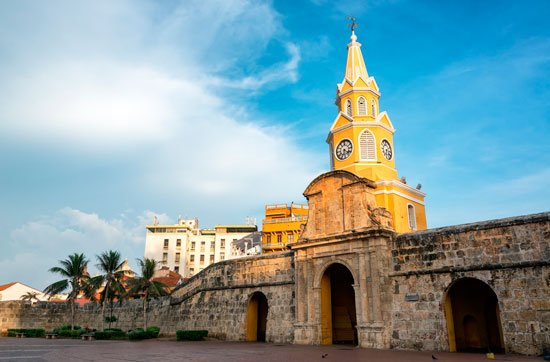 4
Torre del Reloj
Red Route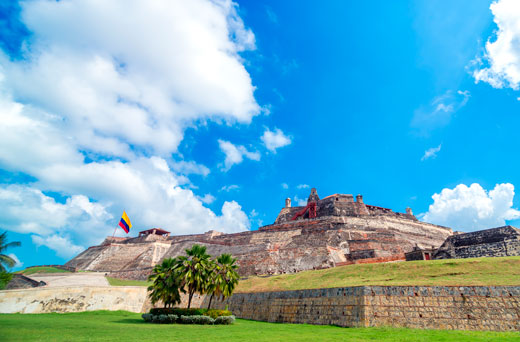 5
Castillo de San Felipe de Barajas
Red Route
Included
2-day Hop-On Hop-Off Bus Tour
Guided walking tour
Self-guided audio tour of Gabriel García Márquez's Cartagena (available in five languages)
Description
Gabriel García Márquez's world came from his unique imagination, but also from his Colombian roots and from his time in Cartagena, the city where he studied and first worked and where his final resting place lies. Discover and explore Gabo's Cartagena with this fantastic self-guided audio tour, which takes you to a series of places that are intimately connected with the writer's life and work.

Discover even more of the city, with your two-day Hop-On Hop-Off Bus Tour, which allows you to explore both Cartagena's incredible old town and the vibrant atmosphere of its impressive modern area. For two days, you can hop on and hop off as you choose, exploring the city as you want. Hop off and explore the Castillo de San Felipe de Barajas, perhaps the most impressive Spanish fort in the Americas. Or, if you're in need of some retail therapy, hop off at Plaza Bocagrande and explore its modern mall which has views over the Caribbean.

To get even deeper into the culture of the city, take the daily guided walking tour which will take you around the city's historic centre, a UNESCO World Heritage Site. Discover the most important sights and monuments in the Walled City and hear all about the city's fascinating history as one of the most important ports in the trade between Europe and the Americas. We promise that next time you read Gabo, his magical realism will be even more real and even more magical.
Before you Go
Gabriel García Márquez Audio Tour
Available daily
Audio guide: English, Spanish, French, German, Italian
Audio guides must be returned the same day
Guided Walking Tour
Meeting point: bus stop 4, Torre del Reloj, at 4:00 p.m.
Duration: 90 minutes
Availability
See all availability on the calendar.
Map
Cancellation Policy
All sales are final: tickets cannot be exchanged or money refunded by City Sightseeing.
Supplied by
City Sightseeing Cartagena
International Tourism Group DBA, Av. San Martin No 6 - 50 Local 3