Hop-On Hop-Off Beirut, Lebanon
warning
Please be aware that the City Sightseeing service may be subject to route changes and/or delays. We apologise for any inconvenience caused. Please call or WhatsApp +961 76 910165 for more information.
schedule add
from
10:00
to
17:00
Highlights
Enjoy maximum flexibility. You can use your ticket any time before the end of 2021.
15 different bus stops letting you experience the very best of Beirut, Lebanon.
Informative audio commentaries in seven different languages.
Admission to the National Museum included with your ticket.
24 or 48-hour Hop-On Hop-Off Bus Tour with 360º panoramic views of Beirut's top sights.
Explore Lebanon's incredible capital at your own pace with our hop-on, hop-off bus tour.
Main Stops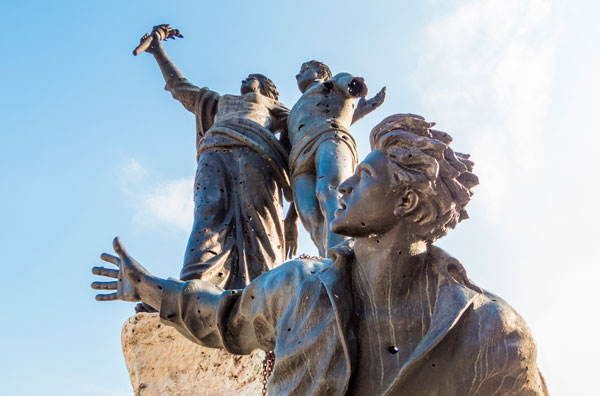 1
Martyrs' Square
Red Route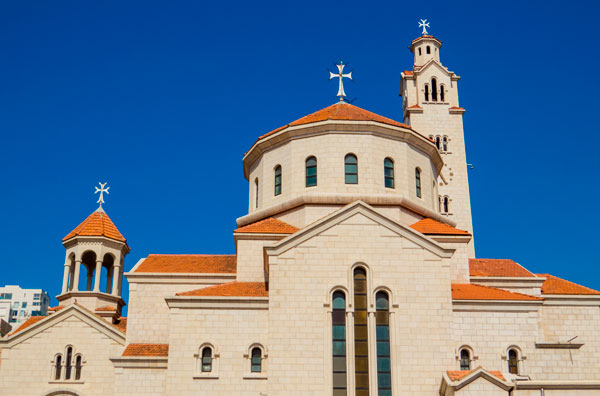 2
Cathedral of St. Elian & St. Gregory
Red Route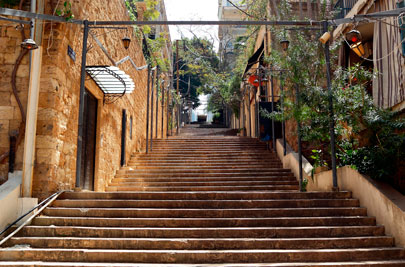 3
St. Nicholas Stairs
Red Route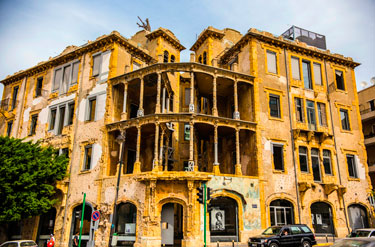 6
Beit Beirut Museum
Red Route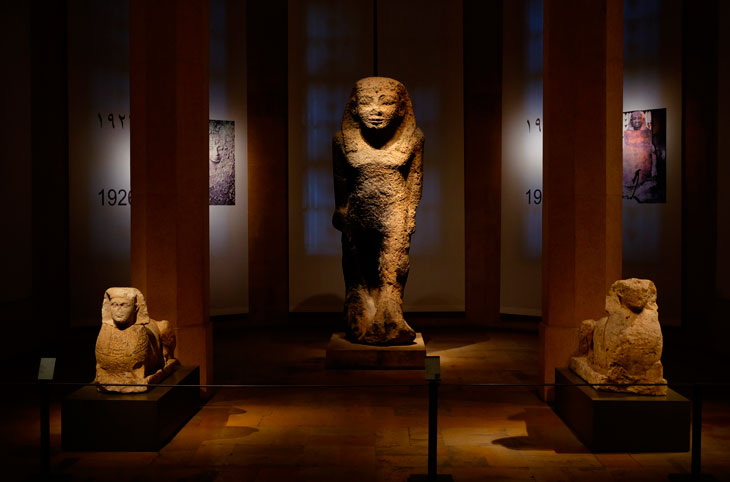 8
National Museum
Red Route
Included
24 or 48hr Hop-On Hop-Off bus tour
Stops near the major sights
Audio guide in 7 languages
Full hygiene measures
Admission to the National Museum
Description
Beirut is a city with over 5,000 years of history, and its present is as fascinating as its past. Take our city tour to discover both then and now. A great stop on your hop-on, hop-off tour is the St Nicolas Stairs in the relaxed Gemmayzeh neighbourhood, which is home to numerous bars where you're sure to find something fantastic to eat. The Stairs themselves are a living exhibition space which hosts regular exhibitions and cultural events.

For a spot of shopping, why not hop off at the Beirut Souks? Historically, this has always been the commercial heart of the city and it definitely is again. Badly damaged in the war, it has been undergoing major regeneration and the incredible Zaha Hadid-designed North Souks department store is sure to be one of the city's architectural jewels.

Hop back on the bus and keep enjoying Beirut from its open-topped roof. The Roman Baths, in the heart of downtown, would make a great place to hop off next. Some 2,000 years old, these baths provide an excellent window into life in Roman Berytus, one of the various names this ancient city has gone by.

Hop off at St George Maronite Cathedral, an impressive building which stands right by a beautiful mosque and a Greek Orthodox Cathedral, symbolising the city's long-standing religious plurality. The Greek Orthodox Cathedral also has an excellent little museum in its crypt. Feel like a coffee? There´s no better place than the vibrant, buzzing Nejmeh Square, which is just around the corner.

Hop back on and head for Raouche, where you can see the incredible Raouche or Pigeon Rocks, and relax in one of the cliff-top cafés. For a last stop, try the fascinating AUB Archaeological Museum for an insight into Beirut's long and varied history. There's so much to see and do in Beirut and with City Sightseeing you can do it all.
Before you Go
Hop-On Hop-Off Bus
Operational season: all year round
Downtown Walking Tour A downtown walking tour is available to purchase. The walking tour is not included in the ticket price. Prices:
1 person : $40
2 people : $60
3 people : $80
4+ people: $ 100 (group price).
Please note: customers are required to reserve the walking tour 24 hours prior to the tour date
Time/date: Monday to Friday at 11:00 a.m.
Languages: English, French
Duration: 1.5 hours
Map
Cancellation Policy
Free cancellation up to 24 hours before the chosen travel date.
Supplied by
SAVI S.A.L., Damascus Street, Saga Building, Ground Floor