close
warning
City Sightseeing tours in Limassol are currently suspended. We apologise for any inconvenience caused.
Highlights
Audio guide in 10 languages to learn about Limassol's fascinating history and culture
Choose between a 24 and 48-hour Hop-On Hop-Off Bus Tour and enjoy 360º views from the top deck
13 stops to explore Limassol! Hop on and off the bus at the city's main landmarks
Immerse yourself in the culture! Visit ancient ruins, the city's old town & the chic, modern port
Main Stops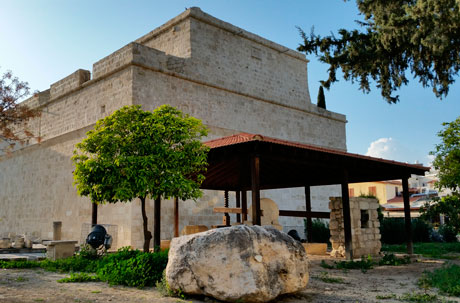 3
Limassol Castle / Old Harbour
Red route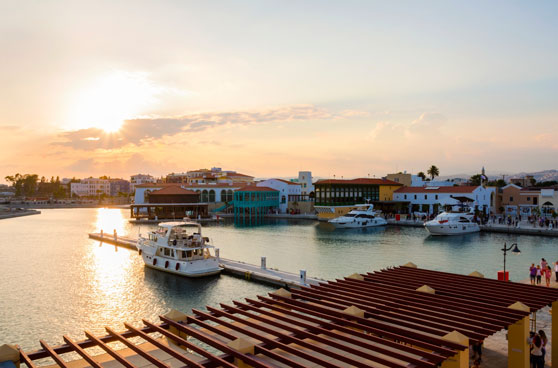 4
Limassol Marina
Red route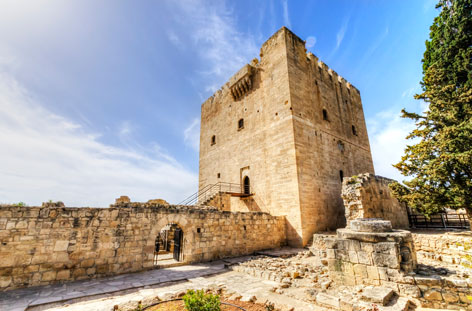 8
Agios Ermogenis
Red route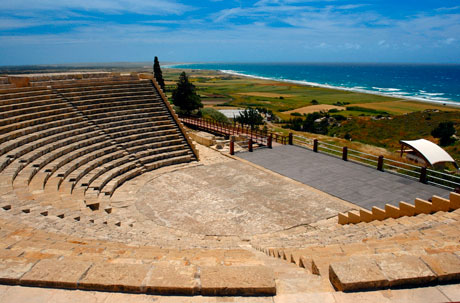 9
Ancient Kourion Kingdom
Red route
Included
24 or 48-hour Hop-On Hop-Off Bus Tour
Description
Discover Limassol with City Sightseeing! Hop off the bus in the quaint Old Town (stop 3) and immerse yourself in the local culture. Wander through its web of streets, stumbling across picturesque shuttered houses and visiting the medieval Limassol Castle, before taking a stroll along the Molos waterfront promenade with its breath-taking ocean views and soaking up the atmosphere in the buzzing Old Port.
Sun, sea and sand... no doubt the first three things that spring to mind when thinking of Cyprus, however the island is also steeped in history. Why not delve into the city's past at the Archaeological Museum and Pattichion Historical Archive (stop 2)? But your journey back in time doesn't end there... Leave the city of Limassol behind you and discover everything from the medieval Kolossi Castle (stop 7 & 12) and the Byzantine chapel of Ayios Ermoyenis (stop 8 & 10) to the hilltop ruins of the ancient city-kingdom of Kourion (stop 9) with its well-preserved mosaics, Greco-Roman theatre and Royal Tomb.
How about a bit of enotourism? Hop off the bus at the Cyprus Wine Museum (stop 11)! Housed in an inn once frequented by wine merchants, the museum is just a stone's throw from Erimi village centre which has a history of wine dating back some 5,500 years.
These are just a handful of the sights waiting to be discovered on our city tour! Book online today and explore Limassol with City Sightseeing.
Before you Go
Operational season: March - September

Please note: the buses do not operate on Mondays
Map
Cancellation Policy
Free cancellation up to 24 hours before the chosen travel date.
Supplied by
Blue Sky Transfers Express Ltd., 106 Griva Digeni Street, Madonna Building, Limassol