close
warning
City Sightseeing tours in Sarajevo are currently suspended. We apologise for any inconvenience caused.
Highlights
Free WiFi on board
Audio guide in 15 languages to learn about Sarajevo's rich history and culture
Want to explore further? Add the Panorama Tour to your Hop-On Hop-Off ticket at the checkout
With 21 strategically located stops, hop on and off the bus at your leisure and discover Bosnia's capital
Choose between a 24hr, 48hr and 72hr Hop-On Hop-Off Bus Tour of Sarajevo
Main Stops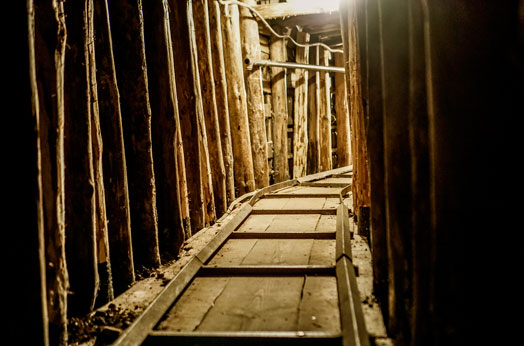 1
Hotel Hills / Hotel Hollywood
Hop-On Hop-Off Tour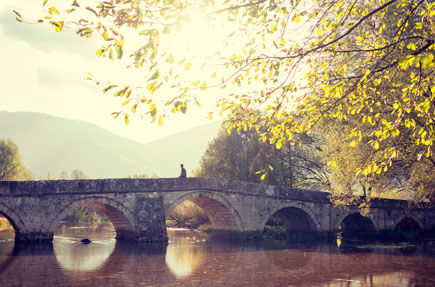 2
New Hotel
Hop-On Hop-Off Tour
5
Otoka / Market Hall
Hop-On Hop-Off Tour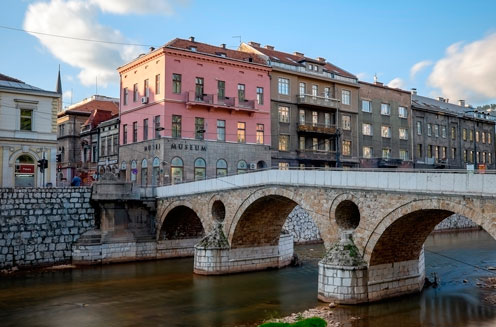 10
Latin Bridge
Hop-On Hop-Off Tour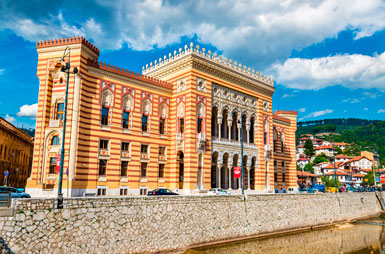 11
Vijećnica
Hop-On Hop-Off Tour
Included
Hop-On Hop-Off Tour
24hr/48hr Hop-On Hop-Off Bus Pass
Walking tour
Hop-On Hop-Off + Panorama Tour
48hr/72hr Hop-On Hop-Off Bus Pass
60-minute Panorama Tour
Walking tour
Description
Make sure to hop off the bus at the iconic Sebilj fountain (stop 12) which stands in the city's old bazaar, Baščaršija, more commonly known by tourists as Pigeon Square. Explore the heart of old Sarajevo, winding your way through the stone alleys as you delve into the city's historical and cultural centre. Here you'll find one of the quarter's oldest streets, Kazandžiluk (or Coppersmith Street), lined with shops selling traditional copper products, such as traditional džezva coffee pots.
With Islam, Catholicism, Judaism and Orthodoxy having co-existed in Sarajevo for centuries, the city is famous for its religious diversity. Just a stone's throw from the Neo-Gothic Sacred Heart Cathedral (stop 13) is the 16th century Gazi Husrev-beg Mosque (stop 11). Aside from being the largest historical mosque in Bosnia and Herzegovina, it was also the first mosque in the world to receive electricity!
Sarajevo's rich history also has its darker side... hop on the bus as we take you to several of the monuments which reveal its more difficult past. From Latin Bridge (stop 10), where Archduke Franz Ferdinand and his wife were assassinated and World War I is said to have begun, to the Tunnel of Hope (stop 1), the city's lifeline to the outside world during the 1990s siege, the tour will take you on a journey through the history of Bosnia's capital.
These are just a handful of the sites and attractions waiting to be discovered in Sarajevo. What are you waiting for?! Leave the dilemma of getting from A to B to City Sightseeing! We'll take you to the most important sites, meaning all you have to do is hop off when you feel like exploring and hop back on when it's time to continue your journey. Discover the city of Sarajevo on the Miljacka river today!
Before you Go
Hop-On Hop-Off Bus:
Operational season: 22nd April - 31 October

First tour: 9:00 a.m.

Last tour: 5:00 p.m.

Duration: 80 minutes

Frequency: every 30 minutes
Panorama Tour:
Operational season: 22nd April - 31st October

Tours depart at 4:30 p.m. and 5:30 p.m.

Duration: 60 minutes

Meeting point: Sebilj (bus stop 12)

Please note: this is not a hop-on, hop-off tour
Walking Tour:
Tour runs daily

Start time: 11:00 a.m.

Duration: 60 minutes

Meeting point: Sebilj (bus stop 12)
Map
Cancellation Policy
Free cancellation up to 24 hours before the chosen travel date.
Supplied by
City Sightseeing Sarajevo
Doo. City Tour, Brčko District BIH, Reisa Džemaludina Čauševića br 51
Sarajevo,
Bosnia and Herzegovina