Hop-On Hop-Off Paphos
Product temporarily unavailable
Overview
The popular Mediterranean destination of Paphos has plenty to offer, from castles and tombs of ancient nobles to the famous St. Paul's Pillar and gorgeous sandy beaches. Buy your 24 hour ticket and meet us at the Harbour where we'll pick you up and drive you to every corner of this beautiful, ancient city, stopping at 11 of the best destinations.
Highlights
24h Unlimited Hop-on Hop-off bus tour with 360 degree panoramic views of Paphos
Access to 1 bus tour route & 11 stops around Paphos covering the entire city & main sights.
Create your own itinerary and discover Paphos at your own pace
Flexible 3-month ticket so you can use it whenever you wish
Audio guide in English to learn about Paphos' history & culture
Main Stops
6
Town Hall / Museums
Paphos City Tour
4
Tomb Of The Kings
Paphos City Tour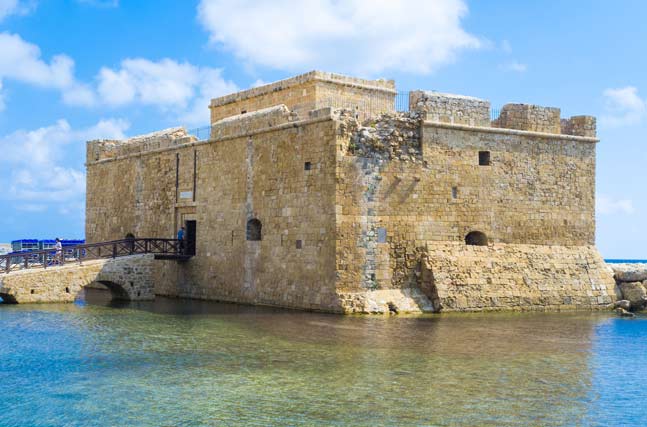 Map, Routes & Stops
Map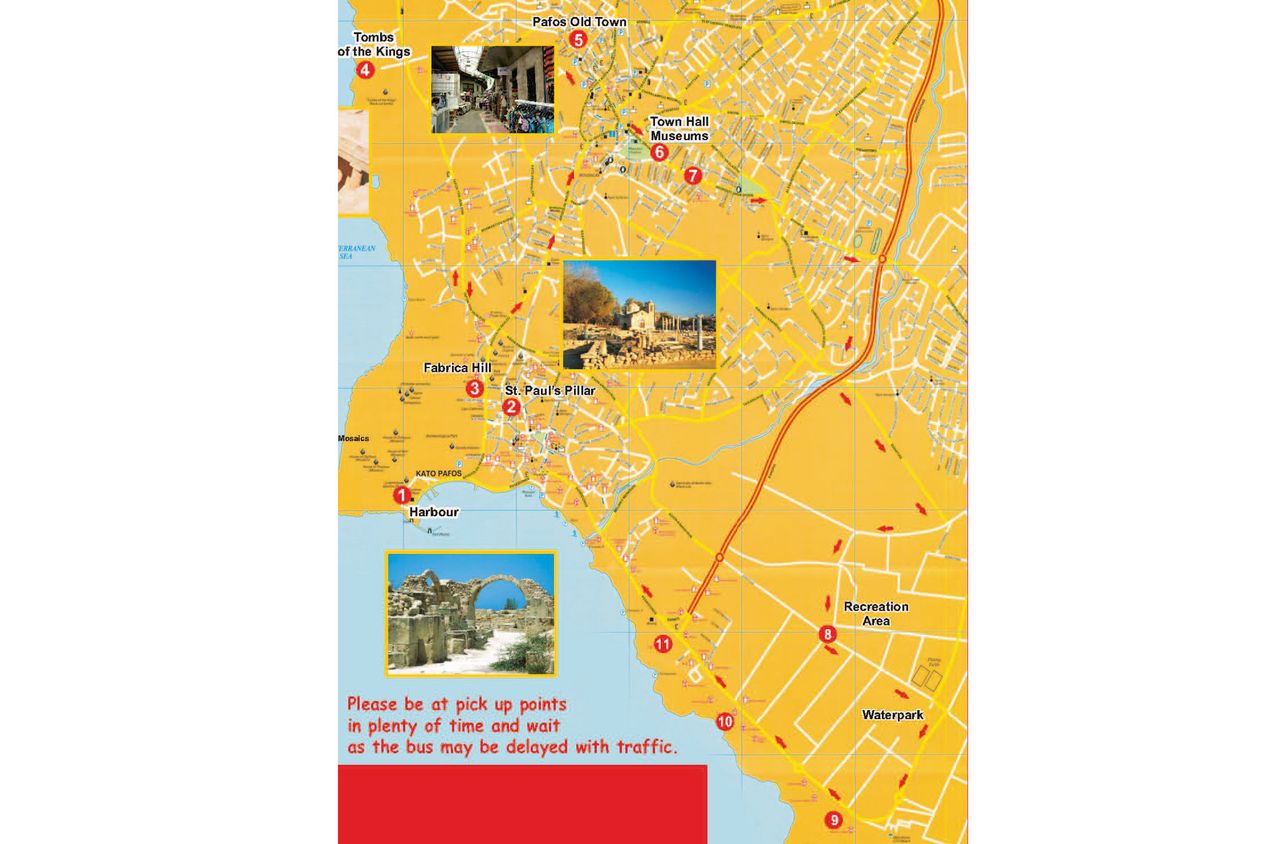 Download
Paphos City Tour
Schedule: 10:00 - 16:00 Loop: 60 Minutes Frequency: 90 Minutes
10
Ledra & Athina Beach Hotels
Additional Information
Let City Sightseeing highlight all the things to see and do during your stay, with 11 conveniently located stops along the route which allow you to hop on and off at your leisure. The journey begins at the Harbour and the first hop-off destination is St. Paul's Pillar at Bus Stop 2, where you dive into the ancient Catholic culture. Fabrica Hill at Bus Stop 3 is an idyllic location and must-see destination.

Although from far away it looks like there is nothing to see, as you approach it you'll see the amazing mosaic on the floor which keeps its heritage very much alive. The views from this destination are incredible from the top of the hill. The Kings Avenue Mall is nearby too if you fancy going for a quick shopping trip. The Old Town at Bus Stop 5 is the pinnacle of Paphos' history, culture and identity and a walk down the streets cannot go a miss!

After this, why not take a trip to the Archaeological Museum at Bus Stop 7. They've have a range of collectables dating back to 1700 AD from the Neolithic Ages. There are activities for everyone here in Paphos! If you're looking for some fun and games then hop-off at Bus Stop 8 and get stuck in at the Island Cove Mini Golf course. Get your ticket today and start planning you trip!
Know before you go
Operational Season: April - October
First Tour: 10:00
Last Tour: 16:00
Duration: 60 Minutes
Frequency: every 60-90 Minutes
Cancellation policy
All sales are final: tickets cannot be exchanged or money refunded by City Sightseeing.
Supplied by
Paphos City Sightseeing
Paphos, Cyprus
undefined, Paphos, Cyprus
Cancellation policy
All sales are final: tickets cannot be exchanged or money refunded by City Sightseeing.
Supplied by
Paphos City Sightseeing
Paphos, Cyprus
undefined, Paphos, Cyprus