Hop-On Hop-Off Bus Al Madinah
warning
Stop 11 (Hijaz Railway Museum) is currently inaccessible due to construction work. There is also no access to the museum itself.
schedule add
from
06:00
to
22:00
Highlights
Free Wi-Fi on-board.
Create your itinerary across 2 bus routes featuring multiple stops around Al Madinah.
Unlimited 24hr access to our open top Hop-On Hop-Off buses.
Main Stops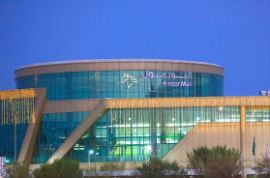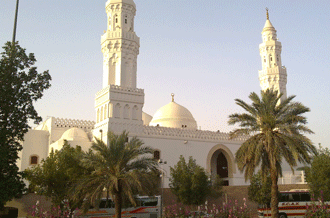 8
Al Qiblatain Mosque
Red Route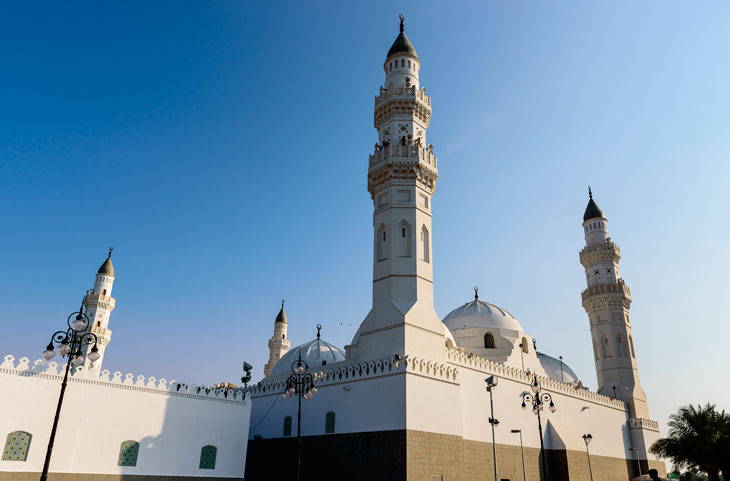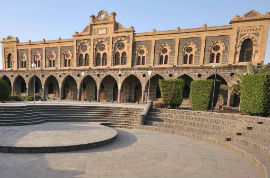 11
Al Hijaz Railway Station
Red Route
Included
24hr hop-on hop-off bus tour
Audio guide in 16 languages
2 routes with 12 stops
Free Wi-Fi
Description
Explore Al Madinah's religion and history with City Sightseeing from the comfort of our stylish red buses. This city invites visitors and pilgrims to delve into its heritage as the second holiest city of Islam. Take the Green Line and you will find Al-Masjid an-Nabawi (The Prophet's Mosque), with its amazing massive architecture and beautifully arranged lights, it is built where the Islamic prophet Muhammad used to live and is currently buried. It is believed that, if you visit the mosque, your prayers are never rejected. Countinue your journey and hop off again to visit the Al Baquee Cemetery, which holds much significance as many Muhammad's relatives and companions are buried there. It is located south-east from The Prophet's Mosque, which can be seen from the cemetery.


If you're really into learning more about the history and religion of this holy city, take the Red Line and hop on and off as many times as you like. The tour will take you to the grounds of the Uhud Battle, which took place when The Prophet left Al Madinah with a Muslim army of only 700 to defend Madinah from invasion. On this route, you can also hop off at Al-Noor Mall and Abu Bakr Road, which stands out as the city's key landmarks for visitors to enjoy a unique and luxurious shopping experience. Continue along the Red Line and be overwhelmed by the Masjid al-Qiblatayn Mosque, where The Prophet received the command to change the direction of prayer from Jerusalem to Mecca, or by the Quba Mosque, one of the oldest mosques in the world. Let Al Madinah and its cultural and religious heritage amaze you! Book your ticket online today!
Before you Go
Operational season: all year round

Summer: 4:00 - 12:00 and 16:00 - 00.00

Winter: 6:00 - 22.00

Ramadan: 21:00 - 09:00

Frequency: every 30 minutes

Duration: 110 minutes
Map
Cancellation Policy
Free cancellation up to 24 hours before the chosen travel date.
Supplied by
City Sightseeing Al Madinah
Al Jawlah Tours, 6721, King Abdullah Branch Road, Unit 4
42363,
Medina,
Saudi Arabia