Hop-On Hop-Off Melbourne + Boat Cruises
Tickets are valid for 3 months. Travelling later?
Click here
Overview
Take the ultimate trip around the city, both on land and sea! This bus and boat tour is valid for 24 hours and you have the choice of which river to explore. Cruise A includes a Down River tour from the Ports & Docklands whereas Cruise B Up River tour is of the River & Gardens. The choice is yours, so do what you fancy! Ticket includes a return to Williamstown.
Highlights
Create your own itinerary and explore Melbourne customising your trip.
1 river cruise to choose: Down River, Up River or Return ticket to Williamstown.
Audio guides in English so you can learn about Melbourne's history & traditions.
24h/48h Unlimited Hop-On Hop-Off bus tour with 360º panoramic views of Melbourne from the canals.
Access to one boat tour route & 25 bus stops covering all main city's sights & attractions.
Map, Routes & Stops
Routes
Main Stops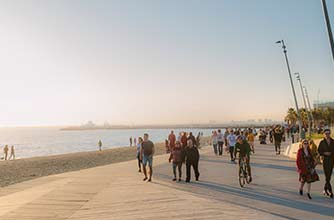 South Melbourne beach
BUS STOP 8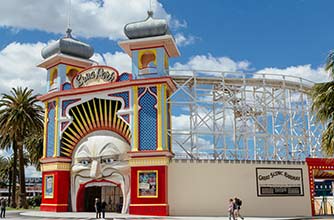 Luna Park / Palais Theatre
BUS STOP 5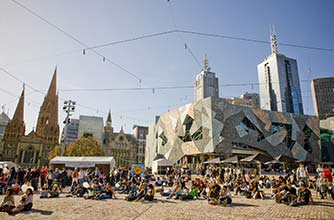 Federation Square
BUS STOP 1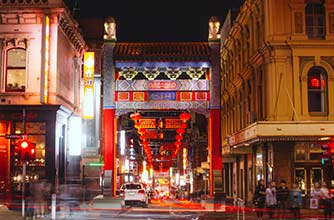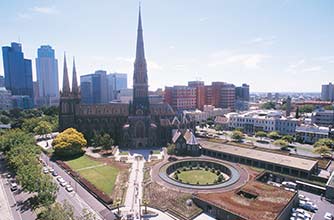 Cathedral Place
BUS STOP 13
Additional Information
After your ultimate bus tour around the city, go to your boat trip starting point and you'll be off into the sea to explore Melbourne from a whole new perspective! Choose from one of the following:

Cruise A - Ports & Docklands "Down River"
Cruise B - River & Gardens " Up River"
Williamstown - Return ticket to Williamstown

DEPARTURE POINTS: Southbank Promenade Berth 5, near the Langham Hotel on the river's edge.
Flinders Street Station opposite fed square (Next to CLOCKS)
Federation Wharf, below Federation Square near Riverland Bar.
Williamstown Gem Pier, off Syme Street.
Spirit of Melbourne, Southbank Promenade Berth 3
Timetable subject to tidal & weather conditions and demand. We strongly recommend contacting Melbourne River Cruises to confirm tour departure times.
Know before you go
Timetable subject to tidal & weather conditions and demand. We strongly recommend contacting Melbourne River Cruises to confirm tour departure times.
Cancellation policy
General Information
All sales are final: tickets cannot be exchanged or money refunded unless expressly authorised by Management. All ticket prices are quoted in Australian dollars.
E-Tickets and prepaid Vouchers
Customers purchasing tickets online are required to print the E-ticket and present it to Melbourne City Sightseeing staff member at the preferred boarding point. In order to verify genuine e-vouchers the e-mail information needs to clearly state the Reference number, contact details, fare category and quantity of tickets purchased. We reserve the right to refuse vouchers that do not show this information.
Online tickets are booked on the understanding that the ticket confirmation is a pre-paid vouchers which must be redeemed for a valid ticket to travel on arrival in any of the tour locations. All e-mail tickets must be pre-printed before arrival.
Tickets to Travel
The Customer should keep their ticket safe as replacements will not be issued. The Customer must show or purchase their ticket as they board.
The Customer must keep their ticket in their possession.
Customers found travelling without a valid ticket will be charged the full ticket price for a replacement ticket.
Pre-paid vouchers or tickets to travel obtained from an unauthorised source, stolen, copied or counterfeit will be seized and cancelled without compensation.
The ticket to travel must be made available for inspection by the driver or any company official member on demand.
Ticket Validity
The ticket to travel is valid for use on specified tours and is valid for 1 year from the date of purchase. 48hr tickets must be used on consecutive days.
When the ticket expires the Customer must either leave the tour at the next available opportunity or purchase another ticket. Extensions will not be given.
Tickets do not guarantee travel on a specific service or at a specific time.
Ticket Agents
Where a ticket is purchased from one of the Company's Ticket Agents, any query, regarding the ticket purchase or refund request, must be referred to the Ticket Agent who sold the ticket.
Children
A child is defined as in the ticket class at time of purchase. Child tickets are available for children between the ages of 5-12 years. Children under 5 yrs may travel for free.
All children must be accompanied by responsible adult.
Tour Route and Service
The Company and affiliated services will make every effort to maintain a regular and frequent service, but does not guarantee to do so. The Company shall not be in any way liable to the ticket holder for loss, damage, inconvenience or delay in consequence of any failure, alteration, suspension, cancellation or termination of service.
Customer Conduct
For safety reasons, all passengers are required to remain seated with Seat Belts on while the bus is in motion.
At the Company's discretion we may refuse entry or require any person to alight from a tour if we deem his/her conduct offensive, a nuisance to other passengers or behaving in a manner that may risk his/her safety or the safety of other passengers, and we shall have no further liability.
The consumption of alcohol is prohibited on the bus at all times.
Complaints
All complaints should be made in writing and contain relevant information including time, date and specific details.
Please direct letters to the applicable tour office.
Any complaints must be accompanied by your Melbourne City Sightseeing tour ticket number.
Supplied by
Melbourne City Sightseeing Pty Ltd.
Flinders Street, Russell Street
3000, Melbourne, Australia