Product temporarily unavailable
warning
Please note that this City Sightseeing combination ticket is unavailable until further notice.
Highlights
27 bus stops for you to hop on & off at: discover Melbourne and the seaside destination of St. Kilda
Journey into the animal kingdom at Melbourne Zoo
See 300+ species, from small frogs to enormous elephants, peaceful orangutans to ferocious lions
Learn from the experts! Daily talks from the keepers about the different animals in the zoo
Discover the city's most important landmarks & attractions on a 24-hour Hop-On Hop-Off Bus Tour
Main Stops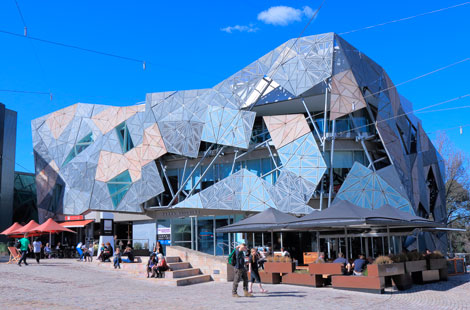 1
Federation Square
St. Kilda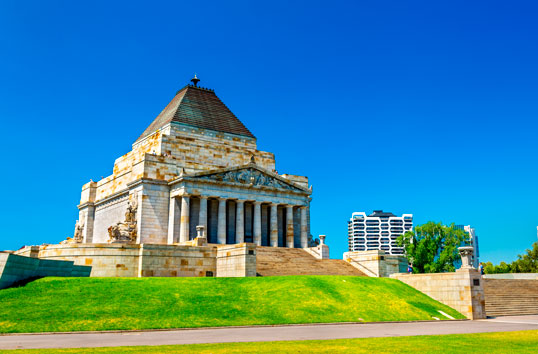 2
Shrine of Remembrance
St. Kilda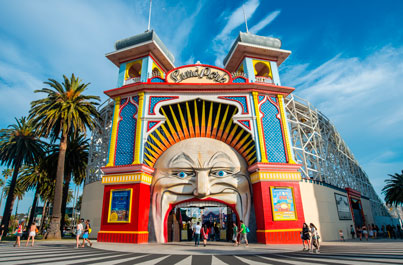 5
Luna Park / Palais Theatre
St. Kilda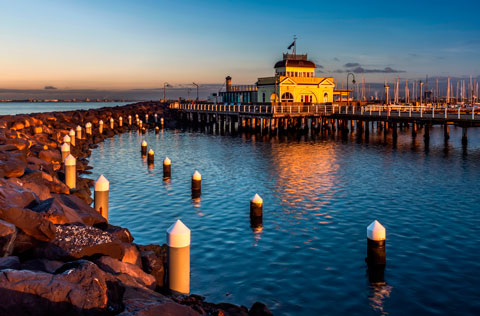 6
St. Kilda Marina
St. Kilda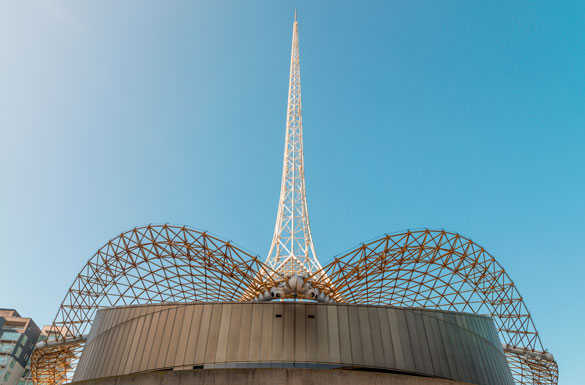 12
Melbourne Arts Centre
St. Kilda
Included
24hr Hop-On Hop-Off Bus Tour
Melbourne Zoo: general admission
Description
What easier way to travel between all of Melbourne's must-see sights and attractions than on a Hop-On Hop-Off Bus Tour? Whether you're looking to discover the buzz of Federation Square, the renowned Melbourne Cricket Ground, the Eureka Tower looming high above or the beautiful sunsets at St. Kilda beach, City Sightseeing will take you there! But that's not all that this combi has to offer...

At Melbourne Zoo you'll get up close with more than 300 animal species from across the globe! Which is your favourite? The human-like orangutans in their treetop homes? What about the playful zebra or cheeky gibbons? Or even the majestic elephants and sleek tigers? There are even some creepy crawly stick insects for you to see! Plus, the keepers give daily talks on the animals so you can learn all about your favourite species and what is being done to protect them in the wild.

From discovering Melbourne's most famous landmarks to coming face to face with exotic and native Australian animals, you're guaranteed a great day out with this City Sightseeing combo! Book online today and benefit from some great savings!
Before you Go
PLEASE NOTE Customers must redeem their vouchers at the following location:
Mobile vouchers: bus stop 1, Federation Square
Paper vouchers: any bus stop
Melbourne Zoo
Open daily, from 9 a.m. to 5 p.m.
Hop-On Hop-Off Bus Tour
Operating season: all year round

Except: 1st January, 26th January (Australia Day), Good Friday, 25th December

City Tour:

First tour: 9:30 a.m.
Last tour: 5:30 p.m. (Oct - Apr); 4:10 p.m. (May - Sept)
Frequency: every 40 minutes

St. Kilda Tour:

First tour: 9:45 a.m.
Last tour: 4:45 p.m. (Oct - Apr); 3:45 p.m. (May - Sept)
Frequency: every 60 minutes (Oct - Apr); every 120 minutes (May - Sept)
Map
Cancellation Policy
All sales are final: tickets cannot be exchanged or money refunded by City Sightseeing.
Supplied by
Melbourne City Sightseeing Pty Ltd.
Flinders Street, Russell Street
3000,
Melbourne,
Australia