close
warning
Please note that all City Sightseeing Prague tours are suspended until further notice.
Highlights
Make the most of your visit to the Historic Centre of Prague, a UNESCO World Heritage Site.
24/48hr Hop-On Hop-Off City Sightseeing Tour to explore Prague.
Choose between a Hop-On Hop-Off Bus or Bus & Boat Tour with 360º panoramic views of the city.
Go back in time and hear the intriguing history of Prague Castle and the Jewish Quarter.
See monuments such as the Old-New Synagogue and the Old Jewish Cemetery.
Visit the largest ancient castle complex in the world which dates back to the 9th century.
Access to bus tour routes with stops around Prague. Create your own itinerary to explore the city.
Main Stops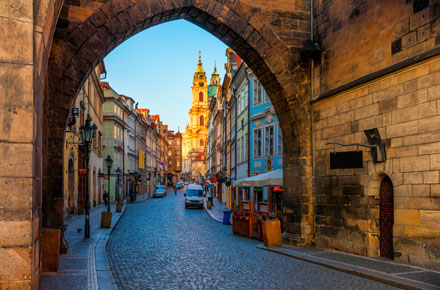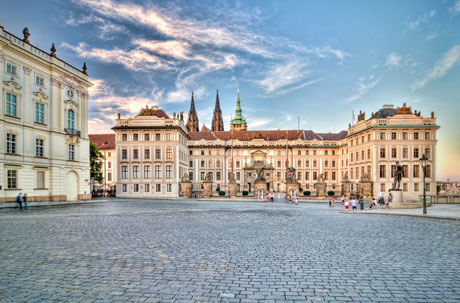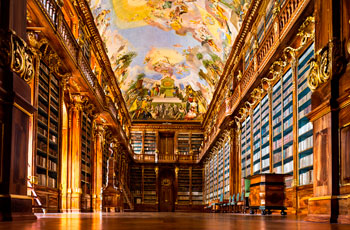 5
Strahov Monastery
Red Route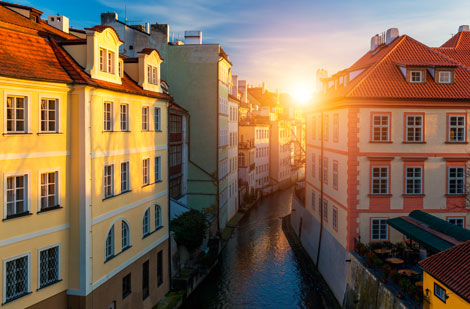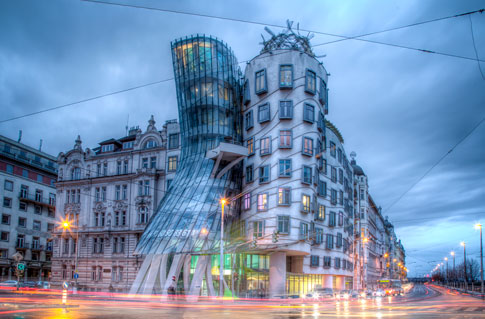 Included
24 or 48hr Hop-On Hop-Off Bus Tour
Boat tour (if selected)
Castle walking tour, including entry to the courtyard, St. Vitus Cathedral and gardens (summer only)
Guided walking tour of the Jewish Quarter
Jewish Quarter: synagogues, Jewish Ceremonial Hall, Old Jewish Cemetery, Robert Guttmann Gallery
Castle walking tour: museum and exhibitions
Description
Step back in time and discover a fascinating history dating back more than a century. The walking tours will take you inside the complex of the fairytale Prague Castle dominating the city's skyline, as well as through the winding streets of the Jewish Quarter, Josefov, revealing the past of the 18,000 people who once lived there.
The world's largest ancient castle complex, the sheer size of Prague Castle is bound to impress. Once the residence of Bohemian monarchs and now the seat of the Czech Republic's Head of State, the rich history of the Castle's palaces and ecclesiastical buildings will captivate you. You'll also step inside the breath-taking St. Vitus Cathedral, central to Prague's cultural and religious heritage. See where patron saints, sovereigns and archbishops have been laid to rest and stand in the very place where Bohemian monarchs were once coronated.
The Jewish Quarter arguably has a sadder story to tell… Your expert guide will recount its past, giving you a glimpse into life in the ghettos, the atrocities of World War II, life after the communist regime and the legends of Golem. See those monuments still standing today, such as the Old Jewish Cemetery and the Old-New Synagogue, surrounded by the luxury shops and fine dining restaurants which now lure people to Josefov.
Charles Bridge, with its looming Baroque statues and Gothic bridge towers, is undoubtedly one of Prague's must-see monuments. Discover the beauty of this architectural masterpiece away from the hustle and bustle of the capital's streets on a City Sightseeing river cruise. Hop on the boat and meander down the Vltava, taking in the sights of the city's districts, from Malá Strana (the Lesser Quarter), Old Town and the Jewish Quarter, to the fairytale Prague Castle, towering over the medieval streets below.
Choose this City Sightseeing combination ticket and learn the rich history of this enchanting city, from touring the sights of Prague on a Hop-On Hop-Off Tour, to wandering inside Prague Castle and through the streets of the Jewish Quarter.
Before you Go
IMPORTANT Vouchers must be exchanged at:
Wax Museum of Legends | City Sightseeing Prague Desk, Celetná 15, Prague 1

City Sightseeing Prague Tourist Information Office, Václavské náměstí 28, Prague 1
Boat Tour
Meeting point: dock 5, next to Čech Bridge

Full loop: 60 minutes

April & May: every 30 minutes from 10:00 a.m. to 6:00 p.m. / every hour from 6:00 p.m. to 9:00 p.m.

June - October: every 30 minutes from 10:00 a.m. to 6:00 p.m. / every hour from 6:00 p.m. to 10:00 p.m.

November - March: every hour from 11:00 a.m. to 7:00 p.m.
Prague Castle Walking Tour
Start times: 10:15 a.m., 12:15 p.m., 2:15 p.m.

Duration: 90 minutes

Tour in English

Meeting point: bus stop 4 on the Red Line
Jewish Quarter Walking Tour
Start times: 10:30 a.m., 12:00 p.m., 2:00 p.m.

Duration: 60 minutes

Tour in English

Meeting point: Wax Museum of Legends, Celetná 15
Map
Cancellation Policy
All sales are final: tickets cannot be exchanged or money refunded by City Sightseeing.
Supplied by
City Sightseeing Prague S.R.O
U Stýblů Building, Václavské nám. 28
110 00,
Prague,
Czech Republic