River Cruise + Hop-On Hop-Off Bus Prague
warning
Please note that City Sightseeing Prague tours are suspended until further notice.
insert_invitation
Vouchers are valid
until 31/12/2021
schedule add
from
11:00
to
19:00
Highlights
Multi-language audio guides on both bus and boat
Mobile redemption: show your voucher on your smartphone to redeem your bus and boat ticket
See the city from the Vltava river on your 1-hour cruise
Hop on and hop off the bus all around Prague as much as you want
Discover the best of Prague with your city tour combination ticket
Main Stops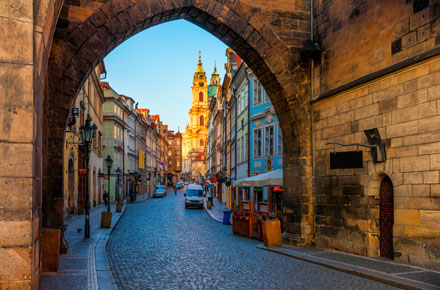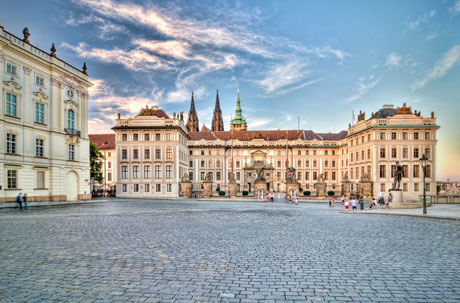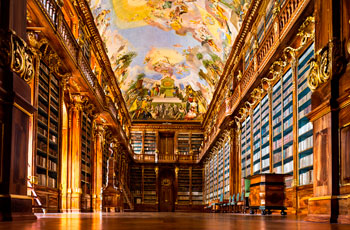 5
Strahov Monastery
Red Route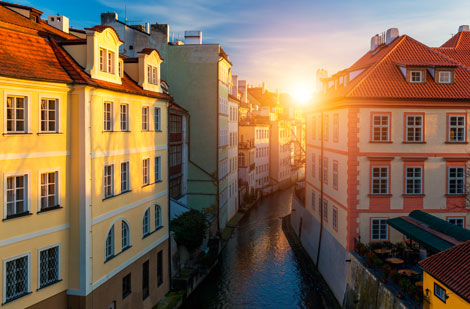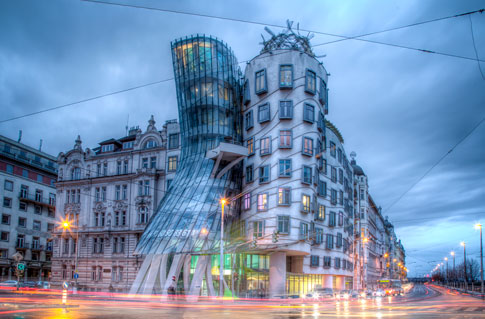 Included
48hr Hop-On Hop-Off Bus Tour, with English live guide and audio commentary
1hr river cruise, with audio commentary
Description
Prague is a true destination city. Its combination of remarkable buildings, rich history and impressive culture have made it somewhere that's on most people's wish lists and when you get here, you'll understand exactly why.

But how best to explore this city of wonders? Well, we think our City Sightseeing hop-on hop-off bus tour and river cruise combination is just the ticket. You'll get to explore the city's historic streets on our bus and also enjoy an hour on the waters of the River Vltava, which for centuries would have been Prague's main thoroughfare.

Prague was built on the shores of the river at what would have been a natural trading point. The city grew up around the rolling waters of the Vltava. As you cruise along the river, you'll be able to take in the splendid bridges and majestic buildings on the gently sloping hills of the city. To understand Prague, you really have to see it from its river.

By combining your river cruise with a hop-on hop-off ticket, you'll really get the best of both worlds. The bus will let you explore the different parts of the city and visit everything from the enormous Prague Castle complex to the old Jewish Quarter, and from the incredible Astronomical Clock to the delightful modern Dancing House.

Your ticket will give you the freedom to hop on and hop off the bus as much as you want to truly allow you to make the most of your time in this truly amazing city.
Before you Go
To exchange your voucher, please go to one of the following locations:
Wax Museum of Legends | City Sightseeing Prague Desk, Celetná 15, Prague 1
City Sightseeing Prague Tourist Information Office, Václavské náměstí 28, Prague 1
River Cruise
Meeting point: Čechův Most, dock 5
Duration: 1 hour
*Cruises run daily:

April - May: every 30 minutes from 10 a.m. to 6 p.m. / every hour from 6 p.m. to 9 p.m.
June - October: every 30 minutes from 10 a.m. to 6 p.m. / every hour from 6 p.m. to 10 p.m.
November - March: every hour from 11 a.m. to 7 p.m.

Audio guide: English, Czech, Spanish, German, Italian, Russian, French
*Please note that boat tours are weather permitting and the schedule may be subject to change.
Availability
See all availability on the calendar.
Map
Cancellation Policy
All sales are final: tickets cannot be exchanged or money refunded by City Sightseeing.
Supplied by
City Sightseeing Prague S.R.O
U Stýblů Building, Václavské nám. 28
110 00,
Prague,
Czech Republic