warning
From September 20th to October 1st, buses depart Porta Nigra at 10:00, 10:30, 11:30 a.m. and 12:00, 1:00, 1:30, 2:30, 3:00, 4:00, 4;30 p.m. The tour will last 1 hours and 20 minutes and the Amphitheatre stop will be above the Sickingen Straße/Bergstraße intersection not opposite it.
Highlights
Create your own itinerary to explore the city and its popular monuments.
Access to 1 bus tour route & 7 stops around the city covering the entire city & main sights.
Audio guide commentary in 8 languages to learn all about the city's history and culture.
1-day unlimited Hop-On Hop-Off Bus Tour with 360º panoramic views of Trier.
Flexible 12-month ticket.
Main Stops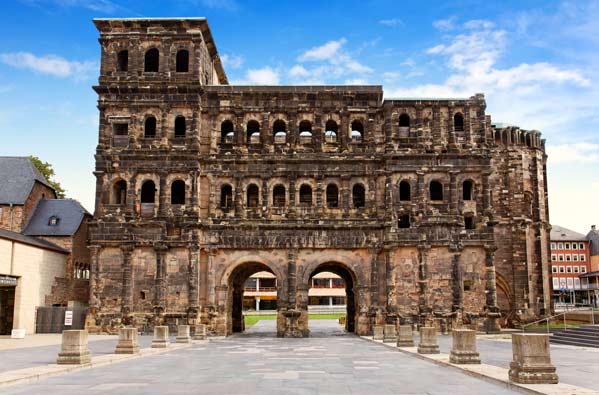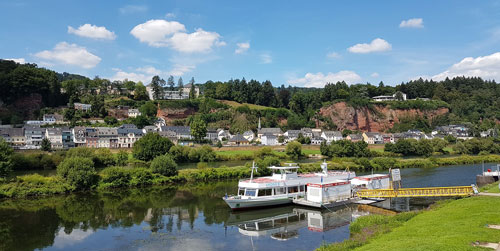 2
Zurlaubener Ufer
Trier Tour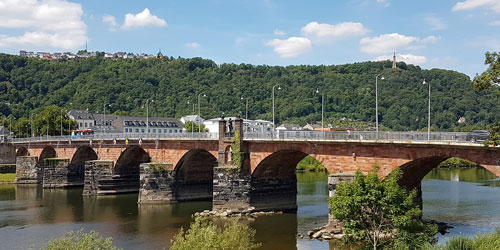 3
Römerbrücke/Barbarathermen
Trier Tour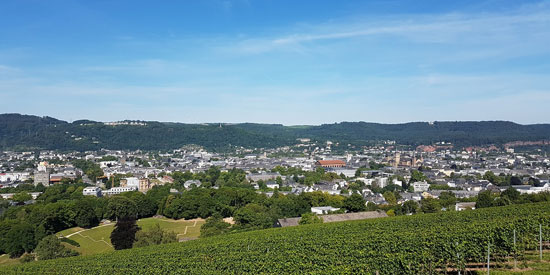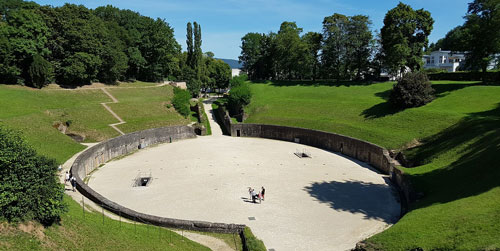 Included
1 route with 7 stops
Audio guide in 8 langauges
1-day hop-on hop-off bus tour
Description
Hop on our red open top buses and get ready to explore the wonders that Trier has to offer. First on the itinerary at bus stop 1 is Porta Nigra, also known as the Black Gate. This historical landmark is one of the four Roman gates still standing in the city. Located right near by is the 11th century St. Simeon's Collegiate Church, which was named after the Greek monk. Here you'll be able to walk around the courtyards and enter the museum to learn all about the city's heritage.
At bus stop 2, you'll find the Zurlaubener Ufer, a picturesque little neighbourhood with great old-style houses. Why not grab a bite to eat in one of the terrace restaurants nearby and get the ultimate dining experience! Take a journey through time and enrich yourself with the ancient Roman history at bus stop 3 at the Barbara Baths, which were constructed all the way back in the 2nd century, and the Roman Bridge. Hop off at bus stop 5 to see the Amphitheatre. Sit down in the arena that held up to 20,000 people and be transported back into the ancient Roman times by imagining all of the gladiator fights that used to be hosted here.
Take your time and travel at your pace with City Sightseeing! Forget about complicated (and expensive) public transport and messy maps and hop on this great adventure! Book your ticket online today!
Before you Go
First tour: 10:00 a.m.

Last tour: 5:00 p.m.

Duration: 50 minutes

Frequency: every 60 minutes

The season ends on November 1st
Map
Cancellation Policy
Free cancellation up to 24 hours before the chosen travel date.
Supplied by
City Sightseeing Luxembourg
Grosvenor House, Redditch, UK
B97 4DL,
Luxembourg,
Luxembourg