Golden Circle + Hop-On/Hop-Off-Bustour Reykjavík
warning
City Sightseeing Reykjavik wird bald zurück sein. Bitte überprüfe du den Kalender unten für Daten.
schedule add
von
09:30
bis
16:15
location_on add
16
Haltestellen
add
Ausgedruckter Gutschein
erforderlich
Highlights
Discover Reykjavík with its vibrant cultural and design scene on a 24hr Hop-On Hop-Off Bus Tour
Admire the beautiful Thingvellir National Park with its huge rift valley where tectonic plates meet
See the iconic Gullfoss Waterfall. Visit on a sunny day & catch the falls crowned by a rainbow
Explore Iceland's stunning Golden Circle on a day tour
Hop on and off the bus at any of the 16 stops and explore the world's northernmost capital
Haupthaltepunkte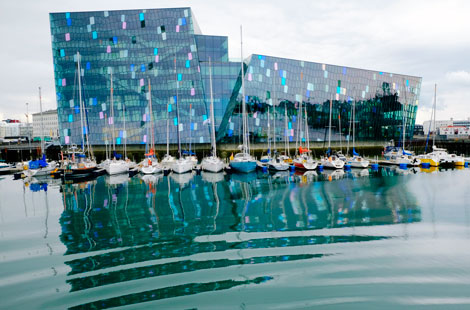 1
Harpa Concert Hall and Conference Centre
Rote Linie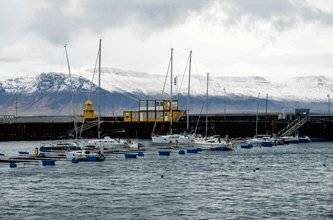 2
The Old Harbour
Rote Linie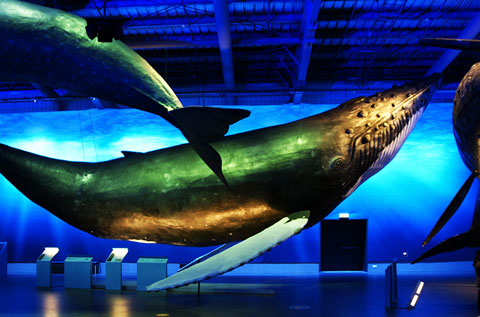 4
Whales of Iceland
Rote Linie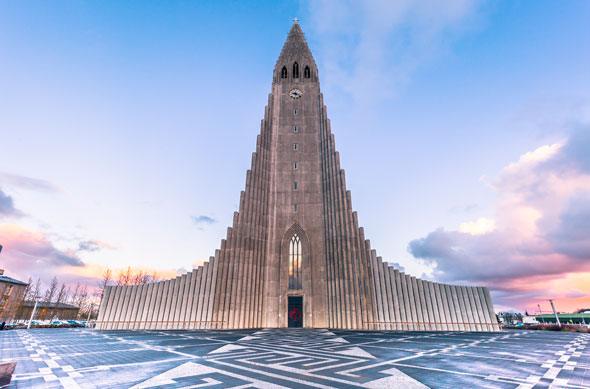 9
Hallgrímskirkja
Rote Linie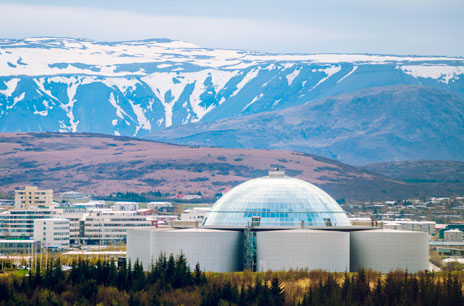 Inbegriffen
Hop-On/Hop-Off-Bustour: 24- oder 48-Stunden-Ticket
1 Busroute mit 16 Haltestellen
Audioführung zu Reykjaviks Geschichte in 8 Sprachen
Golden Circle Tour
Eingang zu den Wundern Islands
Nordlicht Tour und Show
Beschreibung
There's no easier way to explore the world's northernmost capital than on a Hop-On Hop-Off Bus Tour! Let City Sightseeing take you to all of Reykjavik's must-see landmarks and you'll discover everything from the towering Hallgrimskirkja Church and the iconic Harpa Concert Hall with its colourful glass façade, to the largest whale exhibition in Europe. Plus, why not take some time out from your city tour and relax in the Laugardalur geothermal pool or stroll around the beautiful Botanical Garden?

But it doesn't end there... Leave the city far behind and venture south of Reykjavik where you'll explore the breathtaking Golden Circle on a day tour and see the geology that makes this landscape so unique. Visit the UNESCO World Heritage Site, Thingvellir National Park, with its immense rift valley where the North American and Eurasian tectonic plates meet, be amazed by the sheer scale of the two-tiered Gullfoss Waterfall and see the active Strokkur geyser erupt, spouting water around 20 metres into the air in the Geysir Geothermal Area. You'll also step inside the Friðheimar Greenhouse and learn how geothermal energy is used to cultivate pesticide-free tomatoes!

Prepare to be captivated by the magical beauty of Iceland with this City Sightseeing combination ticket! Book online today!
Bevor du gehst
Please note: when making the booking, please choose the date on which you would like to take the Golden Circle tour. You can then take the Hop-On Hop-Off Bus Tour the day before, the day of or the day after visiting the Golden Circle; once activated, the voucher for the bus is valid for 24 hours.
The Golden Circle Tour
Departure time: 9:00 a.m.

Meeting point: BSI Bus Terminal

Duration: 8 hours (return approx. 5:00 p.m.)

Guided tours:

English: daily

German: Monday, Tuesday, Thursday & Saturday

Spanish: Monday & Thursday

Danish, Swedish, Norweigan: Friday

French: Sunday
Hop-On Hop-Off Bus Tour
Operational season: all year round

Except on: 17th June, 9th, 16th & 22nd August, 31st December
We recommend wearing warm clothing and sturdy shoes.
Karte
Stornierungsbedingungen
All sales are final: tickets cannot be exchanged or money refunded by City Sightseeing.
Supplied by
City Sightseeing Reykjavik
Reykjavik Excursions, Klettagardar 12